ASUS T303UA Stylus Pen Silver

Product #55632
SKU 04190-0030700


(no ratings yet)

Thanks for your rating!
Usually ships in 2 - 3 weeks
---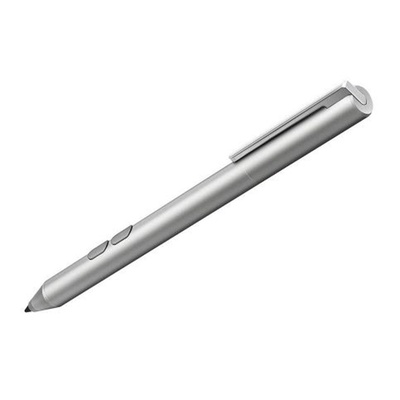 ---
ASUS T303UA Stylus Pen Silver
Product #55632 | SKU 04190-0030700
|

(no ratings yet)

Thanks for your rating!
Usually ships in 2 - 3 weeks
---
A Stylus Pen for Compatible ASUS Notebooks and Tablets
---
Email me when stock arrives
ASUS T303UA Pen is an active stylus with a slim and elegant aluminium design offering a premium feel. It's the perfect accessory for your compatible ASUS touchscreen device, allowing you to draw, write or annotate intuitively in any supported app. Its pressure-sensitive tip replicates a natural writing experience, and with up to 10 months of use from a single charge of its rechargeable battery, you'll be able to use ASUS Pen whenever and wherever you want.
Key Features

Intuitive, Accurate and Precise
Natural, Pen-like Feel - To make ASUS Pen feel just like a real pen on paper, it can detect over a thousand minute variations in pressure as you write from 10g all the way up to 300g. It's perfectly calibrated to detect all the subtle variations and nuances of your writing or drawing, accurately reproducing the finest lines and the broadest brush strokes.
Accurate, at Any Angle - Even an ordinary pen can't write at extreme angles, and that's true for a stylus too. But ASUS Pen is carefully designed to maintain accurate cursor positioning when it's tilted it exceeds the industry accuracy standard even when used at 45° so you can hold it at whatever angle is comfortable for you, and still keep full control.
Near-instant Response - The last thing you want when using a stylus is a delay between the time you write something and the time it appears on the screen. ASUS Pen has a near-instant response time at almost any writing speed, so your creativity can flow unhindered!
System Requirements
Compatible Models:
ASUS Transformer Mini T102HA/T103HAF
ASUS Transformer 3 Pro T303UA
ASUS Transformer 3 T305CA
ASUS Transformer Pro T304UA
ASUS ZenBooK UX550VE/VD
ASUS ZenBook Flip UX370UA/UAF/UAR & UX461UA/UN & UX561UA/UN/UD
ASUS Vivobook Flip TP510UA/UQ, TP203NA, TP401NA/CA, TP410UA/UR/UAR/URR
ASUS Vivobook Pro X580VD
ASUS Notebook Q405UA & Q325UA
Color:
Silver
Material:
Premium Aluminum Texture
Power:
Up to 10 months battery life
Interface:
Eraser Button, Right-Click Button
Dimensions:
144 x 9.5mm
Weight:
22g
In The Box
ASUS T303UA Stylus Pen
USB Charging Cable
User Documentation
Reviews
(no ratings yet)
Own or use this product?
Give it a quick rating:
Thanks for your rating!
Share your thoughts with other customers:
Write a review
Product:

ASUS T303UA Stylus Pen Silver

Manufacturer:

Model:

04190-0030700

SKU:

04190-0030700

RM Product #:

55632