Auray WHF-2040 Foam Windscreen For 3/4" Diameter Microphones
Product #36129 | SKU WHF-2040
In stock with supplier
Usually Ships in 2 - 3 Weeks
(no ratings yet)
Thanks for your rating!
---
---
Auray WHF-2040 Foam Windscreen For 3/4" Diameter Microphones
Product #36129 | SKU WHF-2040
In stock with supplier
Usually Ships in 2 - 3 Weeks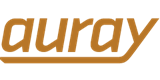 ---
---
Product Features
High-Quality Acoustic Foam
Reduces Wind Noise up to 8dB
Reduces Vocal Plosives
Protects Mic from Moisture and Dirt
For Microphones 3/4" in Diameter
Customer Reviews
(no ratings yet)
Thanks for your rating!
Email me when stock arrives
Product Details
Product: #36129
SKU: WHF-2040
---
Overview
The Auray WHF Series Foam Windscreens are designed to reduce unwanted broadband wind noise and vocal pops with minimal high frequency loss.
This WHF-2040 Foam Windscreen is designed for use with many small diaphragm condensers and other microphones with a 3/4" diameter head. The density of the speciality acoustic foam is optimised to help protect the microphone element from air bursts without muffling the sound.
When used on a small diaphragm condenser or other microphone, this windscreen is effective in minimising wind noise and plosive sounds. It is most effective in calm to light breeze conditions (0-7mph), and can be used indoors for protection against draughts caused by air-conditioners. Users can generally expect a 4dB to 8dB reduction in wind noise, with very slight dampening of high frequencies. For most applications, the very slight high frequency dampening is a worthwhile exchange for the notable wind noise reduction.
The WHF-2040's foam is hypoallergenic and washable and helps prevent moisture and dirt from damaging your microphone. The windscreen is designed to fit microphones from AKG, Audio-Technica, Audix, Beyerdynamic, Electro-Voice, Sennheiser, Shure and others.
The WHF-2040 Foam Windscreen For 3/4" Diameter Microphones is an effective solution for basic wind protection.
Key Features
Fits these and other similar sized microphones:
ADK SC1
AKG C224, CK91, CK92, CK93, CK94, D224, D510, D558, D58
Audio-Technica AT2021, AT3031, AT3032, AT4021, AT4031, AT4041, AT4049, AT4051, AT4053, AT8010, AT8086, AT808G, ATM450
Audix ADX-50, ADX-51, f9, SCX-One
Beyerdynamic M101, M424, MC711, MC712, MC714, MCE801, MCE803, MCE805, MCE83, MCE84, MCE93, MCE94
Crown CM700
DPA 3529, 3532, 3541, 4011, 4012, 4021, 4022, 4023, 4041
Elation KM201
Electro-Voice Co4, RE85
Neumann KM185, KM184, KM183, KM145, KM140, KM130, KM120, KM100, KM150
Oktava MC-012
Rode NT-5
Sennhieser MD106, MD110, MD202, MD211, MD402, MD406, MD430, ME20, ME40, ME62, ME64, MKH20, MKH30, MKH40
Shure 16A,16AM, AMS28, KSM109, KSM137, KSM141, PG81, Prol.16L, SM80, SM81
Specifications
| | |
| --- | --- |
| Inside Diameter | 20 mm |
| Inside Depth | 40 mm |