CHAUVET COLORADO 1-SOLO Quad-Color Wash Fixture
Product #35301 | SKU COLORADO 1-SOLO
(no ratings yet)
Thanks for your rating!
---
---
CHAUVET COLORADO 1-SOLO Quad-Color Wash Fixture
Product #35301 | SKU COLORADO 1-SOLO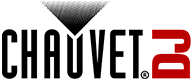 ---
---
60W, IP65-Rated, Zoom Angle: 8 to 55°, All Environment Operation
Customer Reviews
(no ratings yet)
Thanks for your rating!
Product Details
Product: #35301
SKU: COLORADO 1-SOLO
---
Overview
The COLOURADO 1-SOLO Quad-Colour Wash Fixture from Chauvet is a RGBW LED wash light for use as a rental or anywhere on the road, indoors or outdoors. The light has a wide zooming range of 8 to 55°: and dynamic effects such as electron dimming and strobe, motorised zoom, standalone colour mixing and 5 dimming modes as well as DMX and RDM compatibility. You can use the COLOURADO 1-SOLO anywhere in the world thanks to its universal 100-240VAC power supply.
Key Features
Benefits
Zooming RGBW LED wash for touring, rental and production indoors or out
Completely homogenised wash with superior colour mixing and zoom
8 to 55° smooth and fast zoom
All environment operation with IP rated power and DMX connections
Colour temperature presets, from 3200 K to 10000 K
Selectable, smooth dimming curves for programming versatility
OLED display with password protection
Specifications
Optical
Light Source: 1 LEDs (quad-colour RGBW) 60 W, (4 A), 50,000 hours life
expectancy
Beam Angle: 4 to 40°
Field Angle: 8 to 55°
Zoom Angle: 8 to 55°
Illuminance (40°): 75 lux @ 16.4' (5.0 m)
Selectable PWM: 600 Hz, 1200 Hz, 2000 Hz, 2400 Hz, 6000 Hz, 25,000 Hz
Effects
Dimmer: Electronic
Shutter/Strobe: Electronic
Zoom: Motorised
Strobe Rate: 0 to 25 Hz
Standalone colour mixing
Colour temperature presets
Dim Modes: 5
Built-in automated programmes
Customisable programmes
Recall custom programmes
Connections
Power connection: Edison (Local) plug to Seetronic Powerkon IP65
Power input: Seetronic Powerkon IP65
Power output: Seetronic Powerkon IP65
Data connectors: 5-pin XLR
Cable length (power): 5.0' (1.5 m)
Control
DMX, RDM
DMX channels: 9, 12, or 17
Modes/personalities: 5 personalities (HSIC, SSP, TOUR, TR15
Input Voltage
100 to 240 VAC, 50/60 Hz (auto-ranging)
Electrical
Input Voltage: 100 to 240 VAC, 50/60 Hz (auto-ranging)
Power Linking: 24 units @ 120 V; 40 units @ 208 V; 45 units @ 230 V
Power and Current: 65 W, 0.548 A @ 120 V, 60 Hz
Power and Current: 62 W, 0.332 A @ 208 V, 60 Hz
Power and Current: 65 W, 0.297 A @ 230 V, 50 Hz
Dimming
5 Modes
Voltage
100 to 240 VAC, 50/60 Hz (auto-ranging)
Current
Power Linking: 24 units @ 120 V; 40 units @ 208 V; 45 units @ 230 V
Power and Current: 65 W, 0.548 A @ 120 V, 60 Hz
Power and Current: 62 W, 0.332 A @ 208 V, 60 Hz
Power and Current: 65 W, 0.297 A @ 230 V, 50 Hz
Certifications
COE, MET
IP Rating: IP66, outdoor/wet, with pressure equalising M12 GORE valve
Dimensions
13.62 x 6.93 x 9.53 in (346 x 176 x 242 mm)
Weight
11.8 lb (5.4 kg)