Lowepro Pro Messenger Bag 180 AW (Slate Gray)

Product #18068
SKU LP36407


(no ratings yet)

Thanks for your rating!
Usually ships in 2 - 3 weeks
---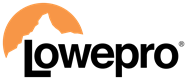 ---
Lowepro Pro Messenger Bag 180 AW (Slate Gray)
Product #18068 | SKU LP36407
|

(no ratings yet)

Thanks for your rating!
Usually ships in 2 - 3 weeks
---
Product Features
For Pro DSLR, 70-200mm f/2.8 Lens, 3 Lenses
Soft-Sided, Canvas-Like Fabric
Built to Fit Pro-Sized Gear
Quiet, Quick FlexFlap Design
Interior Zippered Pocket
---
Email me when stock arrives
The slate gray Pro Messenger Bag 180 AW from Lowepro is a shooters bag. It's slightly larger than the Pro Messenger 160 AW. This is a slightly different style of bag than a traditional shoulder bag since it features Lowepro's exclusive FlexFlap that opens and closes without buckles or snaps. The touch fastened closure opens and closes with ease - the way you want a bag to open when you need your gear at the drop of a hat. When the shot comes along, you'll be ready with gear in hand. The interior is divided in half with main compartment and a zippered storage pocket. Hence, the bag is made to hold a pro DSLR with grip and attached 70-200mm f/2.8 zoom lens, plus two extra lenses and a flash in main compartment or pro DSLR with grip (body only) in front pocket, plus three lenses and a flash in the zippered compartment.
It's made from a tough exterior canvas-like material that is made to take a beating and meets Lowepro's usual high standards. The shoulder strap is wide, adjustable and padded since Lowerpro knows you'll be outside much of the day and need to be comfortable. However, if the weather turns against you, they'Voe included a neat All-Weather cover that can be rapidly deployed for complete protection from the elements.
The interior is filled with adjustable dividers that permit you to configure the bag to suit your equipment needs. There's also a zippered interior pocket that can hold additional gear. A SlipLock Attachment Loop is included on each side for those small quick grab items that you don't want to waste time searching for in your bag such as a pouch, keys, flashlight or cleaning cloth. As a final touch, there's a Dual Purpose Pocket in the rear that can be opened and used as a trolley sleeve.
Backed by Lowepro's lifetime warranty, this bag will get you up, out and shooting - in all kinds of weather and with the gear you need in a bag that doesn't weigh you down and is easy to use.
Key Features
Innovative FlexFlap Design folds in half for quiet and quick access
Interior zippered pocket
SlipLock attachment loop on each side
Thickly padded shoulder strap for long-wearing comfort
Custom-milled performance fabric with the look and feel of canvas
Built-in All Weather AW Cover
Dual-Purpose Pocket unzips to reveal a handy trolley sleeve
Fully padded and adjustable interior is highly configurable
Carry-On Form Factor
FAA and airline carry-on specifications are subject to change without notice, please cheque with your airline before designating this case as a carry-on item. Most airlines require carry-on items to have an external linear measurement that is equal to or less than 114.3 cm. The external dimensions of this case add up to 83.3 cm.
| | |
| --- | --- |
| Material | Canvas-like milled fabric |
| Type of Closure | FlexFlap |
| Exterior Dimensions | 33.0 x 19.1 x 31.3 cm |
| Interior Dimensions | 27.0 x 16.0 x 30.6 cm |
| Tripod Holder | Not Applicable |
| Carrying/Transport Options | Shoulder strap |
Reviews
(no ratings yet)
Own or use this product?
Give it a quick rating:
Thanks for your rating!
Share your thoughts with other customers:
Write a review
Product:

Lowepro Pro Messenger Bag 180 AW (Slate Gray)

Manufacturer:

Model:

LP36407

SKU:

LP36407

RM Product #:

18068