Lowepro Photo Sport BP 300 AW II (Black)

Product #30153
SKU LP36890


(based on 3 ratings)

Thanks for your rating!
- show branch stock
---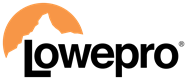 ---
Lowepro Photo Sport BP 300 AW II (Black)
Product #30153 | SKU LP36890
|

(based on 3 ratings)

Thanks for your rating!
- show branch stock
---
Product Features
Holds Pro DSLR, 2-3 Lenses, Flash
Top Side and Front Access to Gear
Padded Touch-Fastened Interior Divider
Weather Flap & Cinching Top Compartment
Attachment Points for Compact Tripod
---
Nature, wildlife, and travel photographers packing camera gear, accessories, and personal items for their next adventure will appreciate the black Photo Sport BP 300 AW II from Lowepro. The BP 300 AW II features a zippered side compartment with a removable, equipment insert for storing a pro DSLR, 2-3 lenses, and flash. This insert has thick interior padding, and a touch-fastening divider for organising your gear. Underneath the insert lid are two, slip-in memory card pockets. The gray-coloured interior facilitates locating your gear in low light. The large weather flap lifts to reveal a top storage compartment, which for added protection closes with a cinch strap. Store your bike helmet, light jacket and other items requiring quick access inside the exterior, front pocket.
For journeying further, remain hydrated by storing an optional, user-supplied 2-litre water reservoir behind the back panel. Internal routing provides for optimal hydration tube placement. Multiple attachment points on the front of the pack may be used for transporting a tripod, hiking poles, and other items. And for added comfort and stability your BP 300 AW II is easily carried with the adjustable shoulder harness, sternum strap and waist belt. A back panel with mesh padding to cushion impact, wick-away moisture and improve airflow contribute to greater comfort on longer trips. Rounding out the pack is zippered waist belt pockets, one on each side for sunglasses, phone or energy bar, and a built-in, all weather cover for protection from the elements. Constructed of N100, N210D, and HD Oxford nylons, your case is both durable and strong.
Key Features
Pro DSLR or mirrorless camera with an attached lens, 2 extra lenses or flash, optional user-supplied 2-litre hydration reservoir, and extra gear such as a bike helmet, clothing, food, and compact tripod
The side-access UltraCinch chamber allows wearers to tighten the camera compartment from outside of the pack to stabilise gear while in motion
ActivZone harness with chest connector helps provide targeted comfort for active shooters
Built-in All Weather AW Cover for protection from the elements
Exterior front pocket fits a bike helmet, light jacket, gloves and/or other similarly sized items
Padded waist belt with a zippered side pocket on each side for quick-grab items such as a cell phone, sunglasses, or energy bar
The reservoir storage compartment features quick-release buckles and internal routing for easy access and set-up
Carrying/Transport Options
Backpack Straps, Sternum Strap, Waist Belt
Camera Support Strap
Tripod
Exterior
Exterior Dimensions
27 x 24 x 56 cm
Exterior Material
Nylon
Type of Closure
Buckle, Zipper
Water Resistance
Rain Cover
Interior
Interior Dimensions
21 x 9 x 22.3 cm
Weight
1.5 kg
Reviews
(based on

3

ratings

)
Own or use this product?
Give it a quick rating:
Thanks for your rating!
Share your thoughts with other customers:
Write a review
Andy

Well thought out features overall. A few too many clips for my liking. Tails on straps are a bit too long (although some elastic hoops exists to tidy a few of these away). Overall size was less than what I had conceived. Would recommend getting this one (the 300 AW II) over the 200 AW II even with a mirror-less camera setup. Plenty of storage space. Fluid bladder area can also hold a 13" laptop comfortably.

Read more Read less
Product:

Lowepro Photo Sport BP 300 AW II (Black)

Manufacturer:

Model:

LP36890

SKU:

LP36890

RM Product #:

30153

Colour:

Black