Audio Technica AT4041 Microphone

Product #2583
SKU AT4041


(no ratings yet)

Thanks for your rating!
In stock with supplier
Usually ships in 2 - 3 working days
---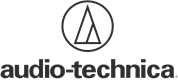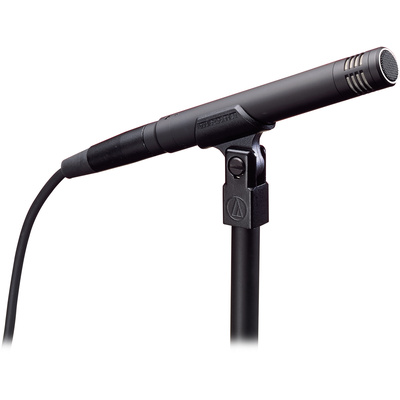 ---
Audio Technica AT4041 Microphone
Product #2583 | SKU AT4041
|

(no ratings yet)

Thanks for your rating!
In stock with supplier
Usually ships in 2 - 3 working days
---
Studio Microphone Small Diaphragm Cardioid Condenser Microphone
---
Email me when stock arrives
The AT4041 is intended for use in professional applications where remote power is available. It requires 48V DC phantom power, which may be provided by a mixer or console, or by a separate, in-line source such as the Audio-Technica AT8801 single channel and CP8506 four-channel phantom power supplies.
Output from the microphone's XLRM-type connector is low impedance (Lo-Z) balanced. The signal appears across Pins 2 and 3; Pin 1 is ground (shield). Output phase is "Pin 2 hot" – positive acoustic pressure produces positive voltage at Pin 2.
To avoid phase cancellation and poor sound, all mic cables must be wired consistently: Pin 1-to-Pin 1, etc.
An integral 80 Hz high-pass filter provides easy switching from a flat frequency response to a low-end roll-off. The high-pass position reduces the microphone's sensitivity to popping in close vocal use.
It also reduces the pickup of low-frequency ambient noise (such as traffic, air-handling systems, etc.), room reverberation and mechanically coupled vibrations.
Avoid leaving the microphone in the open sun or in areas where temperatures exceed 110° F (43° C) for extended periods.
Extremely high humidity should also be avoided.
Features
Smooth, extended frequency response with a slight rise occurring in the high-frequency region
Low-mass diaphragm improves transient response, increases response bandwidth and reduces handling and mechanical noise transfer
Transformerless circuitry virtually eliminates low-frequency distortion and provides superior correlation of high-speed transients
Rugged turned-brass microphone housing for enduring dependability
State-of-the-art design and manufacturing techniques ensure compliance with A-T's stringent consistency and reliability standards
Specifications
Element: Fixed-charge back plate permanently polarized condenser
Polar Pattern: Cardioid
Frequency Response: 20-20,000 Hz
Low Frequency Roll-Off: 80 Hz, 12 dB/octave
Open Circuit Sensitivity: –36 dB (15.8 mV) re 1V at 1 Pa*
Impendance: 100 ohms
Maximum Imput Sound Level: 145 dB SPL, 1 kHz at 1% T.H.D.
Dynamic Range (typical): 121 dB, 1 kHz at Max SPL
Signal-To-Noise Ratio: 70 dB, 1 kHz at 1 Pa*
Phantom Power Requirements: 48V DC, 3.2 mA typical
Switch: Flat, roll-off
Weight: (less accessories) 4.2 oz (120 g)
Dimensions: 6.28" (159.5 mm) long, 0.83" (21.0 mm) body diameter
Output Connector: Integral 3-pin XLRM-type
Accessories Furnished: AT8405 stand clamp for 5/8"-27 threaded stands; AT8159 windscreen; protective carrying case
Reviews
(no ratings yet)
Own or use this product?
Give it a quick rating:
Thanks for your rating!
Share your thoughts with other customers:
Write a review
Product:

Audio Technica AT4041 Microphone

Manufacturer:

Model:

AT4041

SKU:

AT4041

RM Product #:

2583