Audio Technica ATR2100-USB Cardioid Dynamic USB Microphone

Product #32385
SKU ATR2100USB


(no ratings yet)

Thanks for your rating!
- show branch stock
---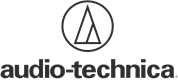 ---
Audio Technica ATR2100-USB Cardioid Dynamic USB Microphone
Product #32385 | SKU ATR2100USB
|

(no ratings yet)

Thanks for your rating!
- show branch stock
---
Product Features
USB & XLR Outputs
1/8" (3.5mm) Headphone Connection
Cardioid Polar Pattern
Dynamic Transducer
---
The ATR2100-USB Cardioid Dynamic USB Microphone from Audio-Technica also provides conventional XLR output for standard analogue use. The microphone is ideal for performers, songwriters, podcasters and musicians, allowing direct USB connection to a Mac or Windows OS computer, for use with any recording software. An included XLR cable allows you to plug into a standard analogue preamp or mixer, for live performances, general PA applications, etc. Additional features include a 1/8" (3.5mm) output for latency-free headphone monitoring.
Key Features
Handheld dynamic microphone with USB digital output and XLR analogue output
USB output connects to your computer for digital recording, while the XLR output connects with your sound system's conventional microphone input for use in live performance
Smooth, extended frequency response ideally suited for podcasting, home studio recording, field recording, voiceover, and on-stage use
Built-in headphone jack allows you to directly monitor your microphone's output without audible delay
Adjust headphone volume with easy-to-use controls on the bottom of the microphone
High-quality AD convertor with 16-bit, 44.1/48 kHz sampling rate
Compatible with Windows and Mac
Low-mass diaphragm provides excellent frequency response
Cardioid polar pattern reduces pickup of unwanted sounds from the sides and rear, improving isolation of desired sound source
Tripod desk stand with folding legs for secure and easily portable tabletop use
Threaded stand clamp attaches securely to the supplied tripod or to a conventional microphone stand
USB and XLR cables included
Durable metal construction for long-lasting performance
On/off switch functions for both USB and analogue operation
Analogue Performance
Transducer
Dynamic
Polar Pattern
Cardioid
Frequency Range
50 Hz to 15 kHz
Digital Performance
Bit Depth
16-Bit
Sample Rate
44.1 kHz
48 kHz
Operating System Support
Windows, macOS/OS X
RAM
64 MB Minimum
Available Port
USB (Interface Unspecified)
General
Output Connectors
1 x 3-Pin XLR
1 x USB (Type Unspecified)
Headphone Connector
1 x 1/8" (3.5 mm)
Operating Voltage
Not Specified by Manufacturer
Length
182.88 mm
Diameter
51.05 mm
Weight
269 g
In The Box
Stand Clamp for 5/8"-27 Threaded Stands
Tripod Desk Stand
2 m Mini USB Cable
3 m XLR to XLR Cable
Reviews
(no ratings yet)
Own or use this product?
Give it a quick rating:
Thanks for your rating!
Share your thoughts with other customers:
Write a review
Product:

Audio Technica ATR2100-USB Cardioid Dynamic USB Microphone

Manufacturer:

Model:

ATR2100USB

SKU:

ATR2100USB

RM Product #:

32385

Polar Pattern:

Cardioid

Element Type:

Dynamic