VOX Adio Air 2x3" 50W Bluetooth Guitar Amplifier
Product #62699 | SKU VOX-ADIO-AIR-GT
Estimated stock due 16th of October
(no ratings yet)
Thanks for your rating!
---
---
VOX Adio Air 2x3" 50W Bluetooth Guitar Amplifier
Product #62699 | SKU VOX-ADIO-AIR-GT
Estimated stock due 16th of October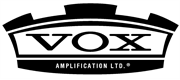 ---
---
Product Features
Stereo Sound via 2 x 3" Speakers
50W RMS
Up to 23 Amp Models
Up to 19 Types of Effects
Bluetooth Support for Audio and MIDI
Customer Reviews
(no ratings yet)
Thanks for your rating!
Email me when stock arrives
Product Details
Product: #62699
SKU: VOX-ADIO-AIR-GT
---
Overview
The VOX Adio Air 2x3" 50W Bluetooth Guitar Amplifier is a portable Bluetooth-enabled stereo guitar amplifier designed to provide a variety of amp models and effects, full-range sound reproduction, and expanded capabilities via software integration for guitarists practising, collaborating, and gigging, whether at home, on the road, or on stage. Play your guitar along with music from external devices in stereo with 50W of power pushing two 3" speakers. Record your performances via USB or turn the Adio Air GT into a re-amp unit.
The Adio Air GT utilises VOX's proprietary VET (Virtual Elements Technology) to model the components and circuits of the original reference amplifiers. 11 amp models are immediately accessible, with up to 23 types of amp models available via the bundled Tone Room software. Use three effects such as reverb, delay, and noise reduction simultaneously. Eight on-board effect types are provided and use of Tone Room opens up 11 more for a total of 19 types of effects. The built-in tuner features top-panel LEDs for easy-to-see pitch indication. Use the amp's Bluetooth capabilities to allow music streaming from a portable device such as a smartphone or tablet. Connect non-Bluetooth components via the stereo aux input jack. Tweak parameters using the Tone Room software or an external controller via MIDI over Bluetooth.
The Adio Air GT boasts a strong, lightweight, slanted cabinet with separate inner boxes for the left and right speakers. This design, combined with the bass-enhancing reflex port, produces a wide and full-range sound. The amp can be operated for up to eight hours via batteries or powered by the included 19 VDC power adapter.
Key Features:
Lightweight and Powerful
The amp is easily transported due to its lightweight of less than 2.9kgs and built-in recessed handle. 50W RMS is pumped through two 3" speakers for stereo sound. The Wide function utilises KORG's "Acoustage" virtual surround technology to produce an extra-wide stereo sound-field.
Separated Cabinet
To prevent unwanted cabinet resonance, the inner box that secures the speakers is completely separated from the rear cabinet. Additionally, the inner box separates the left and right into independent spaces to produce stereo playback with a refined sense of spatiality. Rigidity is enhanced by a chassis design that minimises parallel surfaces, suppressing unwanted vibration that would adversely affect the quality of the sound.
Slanted Design
The unique slanted design of the Adio allows you to position it with the speakers pointing diagonally upward so that the output reaches your ears directly, even at short distances. This means that you can enjoy always performing or listening in the sweet spot. The chassis is designed to minimise parallel surfaces, delivering a smooth sound that suppresses internal resonances.
Bass Reflex
The bass reflex section uses a flair component that creates a smooth widening at the entry and exit of the cabinet's port. This minimises unwanted noise and enhances the bass reflex efficiency to further boost the low-frequency playback.
Proprietary VET Modelling Technology
The Adio uses VET (Virtual Elements Technology) to meticulously model amp components and circuit designs. Without relying on the ears of individual engineers, and without being influenced by the condition of a specific amp unit, VET perfectly reproduces the characteristics of the original amp. Additionally, it's equipped with high-performance DSP to ensure high sound quality.
Multiple Amp Models
The 11 amp models include not only classic amps, but also slap, rock, and modern. By using the bundled Tone Room software, you can choose from a total of 23 types of amp models. From a bass synthesiser to guitar amp models that you can enjoy when playing guitars, this single unit lets you enjoy a variety of amp sounds.
Multiple Effects
A full complement of effects is also provided: four types of effects such as compressor and auto-wah (FX1), and four ambience-type effects such as delay and reverb (FX2). You can simultaneously use a total of three effects including noise reduction. As with the amp models, using the Tone Room software expands the capabilities, letting you choose from a total of 19 types of effects: 11 for FX1 and 8 for FX2.
Tone Room Software
Tone Room editor/librarian software is provided, which lets you choose from an even richer selection of amp models and effects, and also lets you take advantage of the Adio's full potential by customising detailed parameters and audio AEQ settings. Up to eight customised amps and effects can be saved in the Adio. Tone Room runs on multiple platforms: Windows, Mac, iOS, and Android. The Adio Air additionally supports Bluetooth MIDI, so you can control parameters wirelessly, allowing you to design your sound using your favourite MIDI device.
Play Along with Music
Connect the Adio Air to your computer or smartphone via Bluetooth, and use it to play your favourite music from either device. Whether for personal enjoyment in your living room or bedroom, for playing background music in a store, or for outdoor use, you can enjoy the ultimate listening experience in a variety of situations that take advantage of this unit's high output power, battery operation, and compact size. Connect non-Bluetooth devices via the aux input jack. Use the built-in speakers or plug in your headphones to the top-panel headphone jack.
Software Compatibility
Since the Adio is equipped with a USB port, you can connect it to your computer or tablet and use Tone Room software, or use the Adio as a USB audio interface to record and playback your performance. The Tone Room software lets you switch between three types of routing: mono recording, stereo recording, or re-amp. The bundled JamVOX III software lets you cancel or extract/emphasise a specific part from an existing song, play a loop from a song that you're learning or practising, and even change the song's tempo.
Additional Goodies
There are four preset AEQ settings with more detailed adjustments available via the Tone Room software. User-variable noise reduction keeps the hiss commonly incurred by high-gain sounds to a minimum. The integrated tuner features top-panel LEDs for pitch indication and supports dropped tunings.
Specifications
Amplifier Section
Amplifier Type
Solid-State
Output Power
50 W RMS
Channels
1
Tube Types
None
Output Impedance
8 Ohms Stereo
Effects Loop
No
Built-In Effects
Chorus, Delay, Digital Reverb, Flanger, Phaser, Spring Reverb, Tremolo
Presets & Storage
User Presets: 8
Master Volume
No
Inputs
1 x 1/4" Hi Instrument
1 x 1/8" Stereo Aux
Outputs
1 x 1/8" Stereo Headphone
1 x USB Stereo Digital Output
Tone Section
Channel 1: Bass, Channel Volume, Gain, Mid, Treble
AEQ
1-Band Semi-Parametric
Speaker Section
Configuration
2 x 3" Speaker(s)
Cabinet Type
Angled Ported Stereo
Power Rating
50 W RMS
Input Impedance
8 ohms Stereo
General
Dimensions (WxHxD)
14.2 x 6.4 x 6.5" / 360.0 x 163.0 x 165.0 mm Combo
Weight
6.39 lb / 2.90 kg Combo