About Rubber Monkey
About Rubber Monkey
Our goal is to shatter the idea that because New Zealand has a small population, we should pay more and get less! We are driven to compete with global pricing and provide you with the fastest delivery we can.
Wellington:

Level 1, 80 Adelaide Road, Mt Cook
0800 4MONKEY
WHERE IT ALL STARTED
After four years as a Video Production and Rentals company, we here at Rubber Monkey had grown tired of the constant struggle to source equipment at reasonable prices. We knew the NZ film industry was at a disadvantage so in 2010 we decided to take this issue into our own hands. As a local New Zealand store we wanted to provide great customer service, with fast delivery nationwide, whilst still offering competitive pricing that stacks up against the global market. We built up Rubber Monkey by making sure we had top products, top staff, and top relationships with our customers. And here we are today!
WHERE WE ARE NOW
These days Rubber Monkey is known to most as a reseller of Pelican Cases, Photography, Video, Audio, and Technology products. But we aim to stand for so much more. We spend each day working on sourcing better pricing for our customers, faster delivery, and offering access to the best possible range of products. We love to support our Local NZ suppliers, and when we can't source locally, we do everything we can to source your item globally to ensure you don't miss out.
In 2015 we opened our first Auckland branch where customers could pick up, demo, return items, or just drop in to say hello. In Wellington, we have a large warehouse holding stock of thousands of our regular selling products, and a branch where customers are always welcome to come for a visit, a yarn, and a coffee.
Our ultimate goal is to shatter the idea that because New Zealand has a small population, we should pay more and get less. We are proud to compete with prices globally and provide you with the fastest delivery option possible. We know these days customers have loads of options when it comes to buying online and we like to think we can be your first and trusted choice when it comes to Audio Visual gear. We want you to have a positive experience every time you visit our website and branches or chat with one of our staff.
FEEDBACK
We are always happy to improve our service, price match with other companies, and help you find exactly what you need. If you are having any trouble with our service, please don't hesitate to drop us a line and let us know what is going on sales@rubbermonkey.co.nz .
The Monkeys
Meet our team
Aidan Thomas
Support Administrator
Alex Brock
Incoming Goods Coordinator
Andrew Sclater
Rentals Manager
Aropati Parau
Warehouse Assistant
Casey Batchelor
Operations Manager
Daniel Kunz
Project Manager
Danny Muller
Sydney AV Sales Specialist
David Williams
After Sales Care Service Technician
Devon Brassfield
Wellington AV Sales Specialist
Ellen McAllister
Accounts Operations & Projects
Glenn Miers
Sales Director
James Struthers
Graphic Designer
Jana Robinson
Sydney Branch Manager
Jodie Stocker
Accounts Manager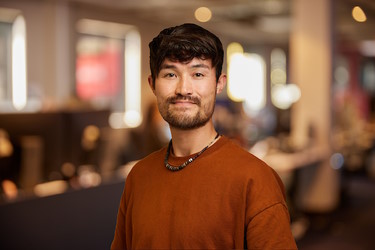 John Setter
Wellington AV Sales Specialist
Katie Aldridge-Tuara
Warehouse Manager
Krina Nagar
Web Developer
Laura Ryan
Support Manager
Laurence Alexander
Chief Executive Officer
Liam Hawke
Inbound Logistics Team Leader
Liz Perryman
Marketing & Promotions Manager
Lucas Agnew
Support ASC Administrator
Phil Cox
Chief Technology Officer
Scott Doar
Commercial Accounts Manager
Shay Wildgoose
Product Administrator
Sheridan Whitehead
Warehouse Operations Supervisor
Steve Cochran
Wellington AV Sales Specialist
Susan Stanford
Head of Accounts
Thomas Wilkins
Head of Sales & Support
Zarina Draver
Support Administrator