Blackmagic Design has become one of the world's leading innovators and manufacturers of creative video technology. With a philosophy that's refreshing and simple - to help true creativity blossom.
Launched in 2001, Blackmagic Design's founders had a long history in post-production editing and engineering. With extensive experiences in high-end telecine, film and post, harnessed with a real passion for perfection, Blackmagic set out to change the industry forever.
CEO, Grant Petty, left his life as an engineer in the TV industry with one goal on his mind: To fix the "flawed" TV and film sector and hand power back to the creative people driving it forward.
2017 Interview with Grant Petty
A company dedicated to quality and stability and focusing on where it's needed most; Blackmagic has created some of the most talked about products in the industry. World famous for their unbeatable codecs, Blackmagic envisioned truly affordable high-end quality editing workstations built upon Blackmagic software and hardware.
In November 2002, Blackmagic launched the DeckLink capture card and in doing so single-handedly made working in true 10-bit uncompressed video on a Macintosh OS X™ system an affordable reality.
In September 2016 Blackmagic Design announced the acquisition of Australian manufacturer Fairlight, which creates professional digital audio products for live broadcast event production, film and television post-production, as well as immersive 3D audio mixing and finishing. The first developing being the integration of Fairlight DAW technology into the Davinci Resolve software platform.
Blackmagic Software and Hardware is available In New Zealand and Australia from Rubber Monkey Sales.
read more
hide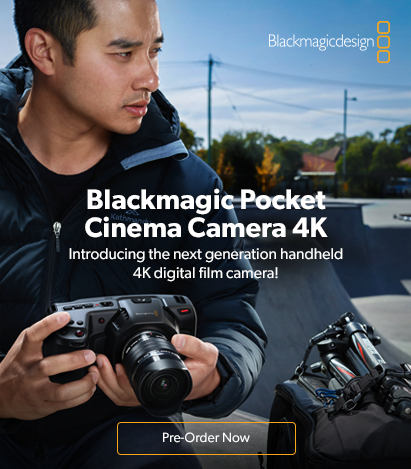 Blackmagic Featured Products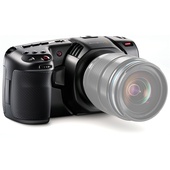 Next generation BMD Pocket cinema camera with 4/3 size sensor, 13 stops of dynamic range and dual native ISO up to 25,600
Estimated stock due 28th of September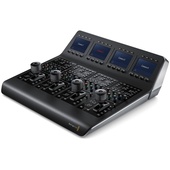 Remotely control four cameras
Lens and Iris Controls
Gain and Pedestal Controls
Scene and Camera Controls
Works seamlessly with ATEM switchers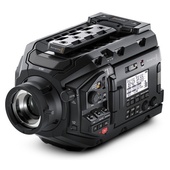 Built in Optical ND Filters
Standard Media and File Formats
Work in HD or Ultra HD
Super Tough and Redundant Design
Familiar Broadcast Control
Usually ships in 3 - 5 days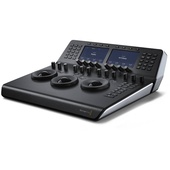 3 x High-Resolution Track Balls
12 Primary Correction-Control Knobs
18 Navigation and Transport Keys
Dedicated Feature Buttons
2 x LCD Information Display Screens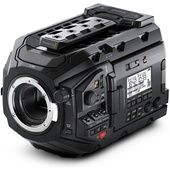 4.6K Super-35mm CMOS Sensor
4608 x 2592 Video up to 60p
CinemaDNG and ProRes 444 & 422 Recording
Full Set of External Controls
2/4/6-Stop ND Filter Wheel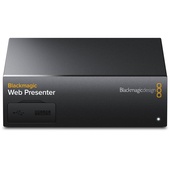 Stream Any SDI or HDMI Signal in 720p HD
Connect Virtually Any SDI or HDMI Camera
Presents SDI/HDMI Source as USB Webcam
Built-In Teranex Conversion Technology
Broadcast on Skype, YouTube Live, Etc.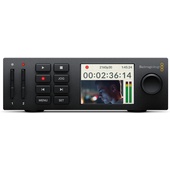 The World's First Miniaturised Broadcast Deck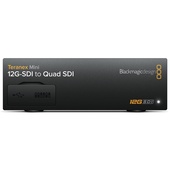 Connect lastest 12G-SDI equipment
Perfect for broadcast installations
Can be rack mounted
Multi rate 12G-SDI technology
Usually ships in 3 - 5 days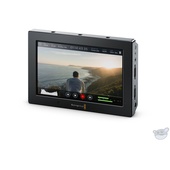 1920 x 1200 Touchscreen LCD
Records UHD 4K/HD Up to 30 fps
Apple ProRes and Avid DNx Codecs
HDMI and 6G-SDI Video Inputs
Dual SD Media Card Slots Supports UHS-II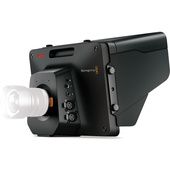 Micro Four Thirds Lens Mount
Resolutions up to UHD 3840x2160
10" LCD (1920 x 1200 Resolution)
Built-In Talkback
Built-In 4 Hour Battery
Usually ships in 3 - 5 days
Deals & Promotions