GoPro is the name synonymous with the original action camera company founded by Nick Woodman in 2002. During a surfing trip to Australia, Woodman hoped to capture quality action photos, but could not because amateur photographers could not get close enough to shoot the professional angles he desired and the cost of quality equipment was prohibitive. The 'GoPro' name was inspired by that desire to capture quality close up professional camera angles.
Initial capital was raised by Woodman by selling bead and shell belts from his VW van and, later, fashionable camera straps. Followed with a $230,000 investment from his parents.
The companies first camera system used 35 mm film. The GoPro 35mm HERO, introduced in 2004. A digital still and video camera was later introduced. The company introduced the first Digital HERO in 2006, with 10 second video capability, it sold units generating over $800,000 in revenue.
The current generation products include the GoPro Hero 6, Hero 5 and Hero cameras. In addition the new GoPro fusion features 360 degree video capture.
For more information on GoPro visit gopro.com
read more
hide
GoPro Featured Products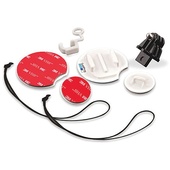 Includes FCS compatible plug
Ideal for attaching your GoPro to a surfboard
For HERO3, HERO3+, and HERO4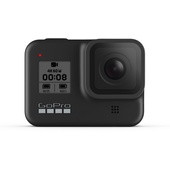 HyperSmooth 2.0.
High-Fidelity Audio.
12MP + SuperPhoto With Improved HDR.
4K60.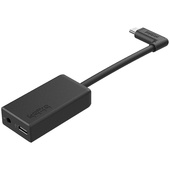 Use with HERO5 Black, HERO5 Session, HERO6 Black and HERO7 Black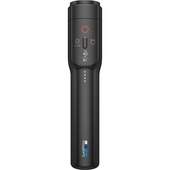 Use Karma Stabiliser Handheld
Compatible with Most GoPro Mounts
On-the-Fly Camera Control
Optional Extension Cable
Powers Stabiliser and GoPro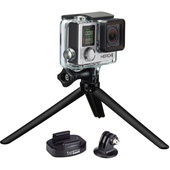 Tripod Mount for GoPro Housing
Quick Release Base Tripod Mount
Mini Tripod with Three-Prong Mount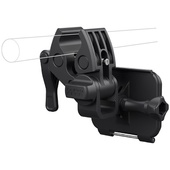 Compatible with All GoPro Camera Models
Clamps to Objects with 10 - 23 mm Diameter
Works with Most Shotguns & Rifles
Works with Most Revolvers & Airsoft Guns
Also Works with Paintball Guns & More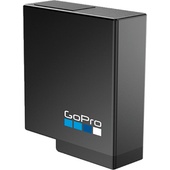 Use with HERO5 Black, HERO6 Black, HERO7 Black and HERO (2018)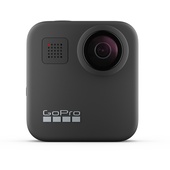 Supports 4992 x 2496 360° Video.
Photo Resolution up to 5760 x 2880.
Wide 8.9mm Focal Length.
HyperSmooth Digital Stabilization.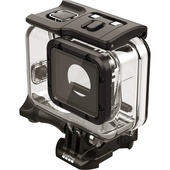 Use with HERO5 Black, HERO6 Black, HERO7 Black, HERO (2018)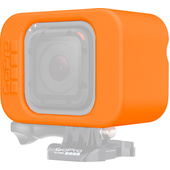 Ideal for Surfing and Other Watersports
Includes Adhesive Anchor and Tether
Orange Colour Ensures High Visibility
Shutter Button Remains Accessible
Protective Cushion Surrounds Camera
Deals & Promotions