Atlona
Categories
---
Narrow Results
---
PRICE
---
FILTER RESULTS
---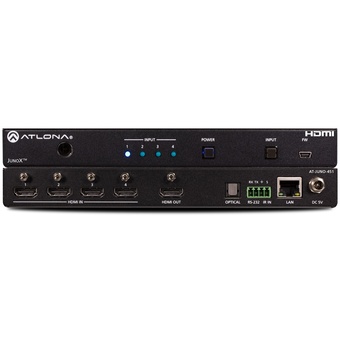 4K/UHD Capability @ 60 Hz with 4:4:4 Chroma Sampling
HDCP 2.2 Compliant
Automatic Input Selection Using Hot Plug Detect & Video Detection Technology
Delivers Return Audio From a TV Via ARC to an Optical Digital Audio Output
TCP/IP, RS-232, & IR Control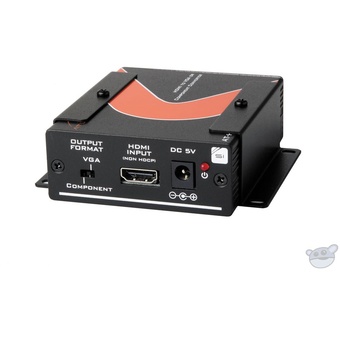 Converts HDMI to VGA or Component
Supports Stereo Audio
Output Format Selection
Resolutions up to 1920x1200 / 1080p
De-Embedding of Audio Signals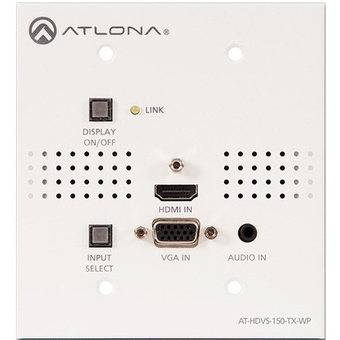 Transmit HDMI and VGA over HDBaseT
Works with AT-HDVS-150-RX Receiver
Powered by the Receiver using PoE
3.5mm Stereo Audio Pass-Through
Source Hot Plug Auto-Switching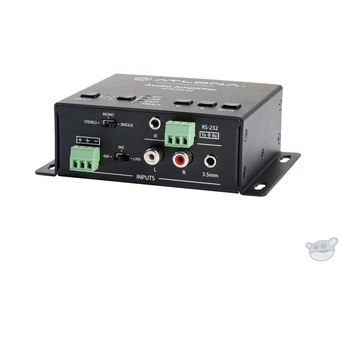 Class-D Amplifier: 2 x 20W or 1 x 40W
Energy Efficient
Use Any Microphone
Line Level Inputs
Independent Level Adjustment: Mic / Line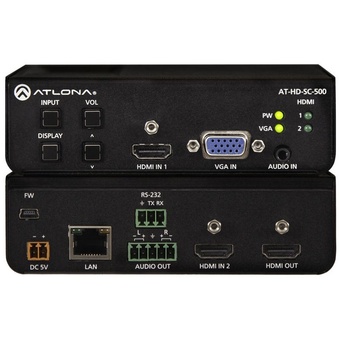 3x1 Switcher and Scaler.
HDMI and VGA Inputs.
Supports SD, HD, and VESA Resolutions.
4:4:4 and 4:2:2 Chroma Subsampling.
HDCP and CEC Control.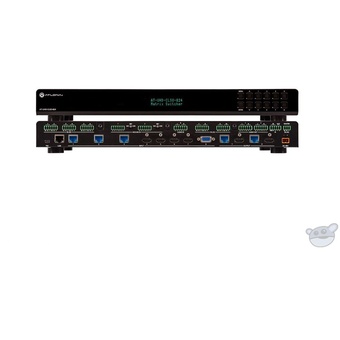 2 HDBaseT Outs with Mirrored HDMI Outs
Supports DCI 4K and UHD 4K at 60 Hz
Ideal for Classrooms and Small Offices
3 HDBaseT Inputs, 4 HDMI Inputs
Multi-Function 15-Pin HD Analogue Input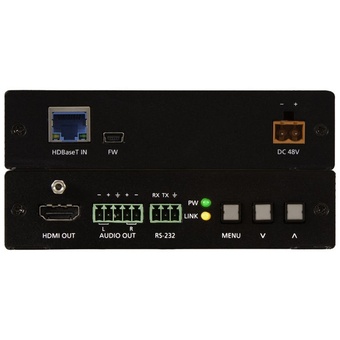 P2P Extension from HDVS-150-TX.
Receives HDMI & VGA/Audio up to 1080p.
Up to 70m 1080p over Cat 6a/7.
Up to 60m 1080p over Cat 5e/6.
Scales up to 1080p at 60 Hz & 1920x1200.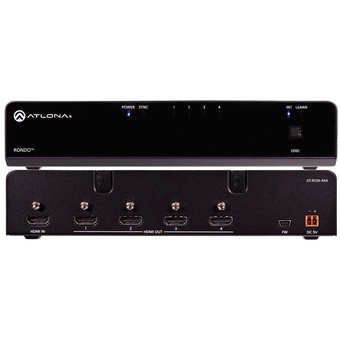 1x4 HDMI Distribution Amplifier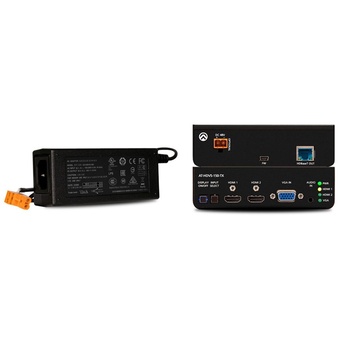 Features two HDMI inputs plus a VGA input with audio.
Allows advanced HDMI display devices to be used with legacy VGA sources.
Extends AV up to 70 meters.