Canon EF 200mm f2.0L IS II USM Telephoto Autofocus Lens
Product #1236 | SKU EF200F2LISIIUSM
Special Order
Usually Ships in 8 - 12 Weeks
(no ratings yet)
Thanks for your rating!
---
---
Canon EF 200mm f2.0L IS II USM Telephoto Autofocus Lens
Product #1236 | SKU EF200F2LISIIUSM
Special Order
Usually Ships in 8 - 12 Weeks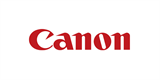 ---
---
A lightweight, ultra-fast, telephoto lens with maximum aperture of f2.
Customer Reviews
(no ratings yet)
Thanks for your rating!
Email me when stock arrives
Product Details
Product: #1236
SKU: EF200F2LISIIUSM
---
Overview
The Canon EF 200mm f/2L IS USM Lens sets new standards in performance and versatility with its larger aperture, lighter weight, better balance, and particularly its Image Stabilization technology.
This lens has totally new optics to provide better image quality. It uses fluorite and UD lens elements for excellent chromatic aberration correction and consists of 17 elements in 12 groups. As a result, this improved version offers an ultra-fast maximum aperture of f/2, lighter weight, and shorter length than its predecessor.
Key Features:
Image Stabilizer gives equivalent effect of a shutter speed approximately four stops faster during hand-held shooting
Two-stage image stabilization; dual-axis camera shake correction or vertical axis only (for panning)
Fluorite & UD elements eliminate secondary spectrum chromatic aberration
Full-time manual focus override
Focus preset function allows for returning to a specifically set focus point by turning a ring in front of the focus ring
Circular aperture producing attractive background defocus
Dust & moisture resistance made exceptional by magnesium alloy lens barrel and improved rear gasket at lens mount
The tripod collar can be removed for even more weight reduction and hand-holding comfort
L-series construction:
The EF 200mm f/2L IS USM incorporates Canon's highest standard of precision optics. The L-series is Canon's flagship lens range, combining outstanding image quality with exceptional operability. Dust and moisture seals offer advanced protection from the elements, even in harsh weather conditions.
Large f/2.0 aperture:
A large maximum aperture of f/2.0 provides outstanding speed for shooting in low light conditions, without the need for flash. The large aperture also provides fine control over depth of field for compelling portrait photography.
5-Stop Image Stabilizer:
Canon's 5-stop compensation Image Stabilizer technology allows the use of shutter speeds up to 5 times slower, with no perceptible increase in image blur. Automatic panning detection automatically turns off the Image Stabilizer in either the horizontal or vertical direction when following moving subjects. Tripod detection automatically improves the functionality of the Image Stabilizer when shooting on a tripod.
Super Spectra coating:
Super Spectra coatings help ensure accurate colour balance and high contrast, and suppress flare and ghosting by absorbing light that might be reflected off internal lens elements and digital EOS sensors.
Fluorite and UD elements:
For optimum visual performance, the lens incorporates Fluorite and UD (ultra-low dispersion) elements to minimise chromatic aberrations. The result is crisp, high contrast and exceptional image quality throughout the frame.
Circular aperture:
A circular aperture delivers smooth, even-looking bokeh (background blur) – ideal for isolating subjects, or compelling portraiture.
Ring USM auto focus with manual override:
Canon's ring USM auto focus system employs ultra-sonic frequency vibrations for fast, accurate and virtually silent operation with excellent positioning control. Full-time manual focus, via a large ring that does not rotate during auto focus, allows photographers to begin fine-tuning a shot instantly. Also included is focus preset, already found on the EF 300mm f/2.8L IS USM, which allows selection and storage of a specific focus position, for instant recall when required.
More information about Canon Products and Lenses: (Link to Canon Website)