Manfrotto: Clamps
FILTER
Narrow Results
---
STOCK
---
PRICE
---
FILTER RESULTS
---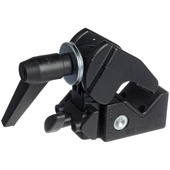 Securely mounted on any tube from 13 to 45 mm
Equipped with ratchet handle
Universal 1/4'' thread attachment
Attachment is 5/8'' hexagonal socket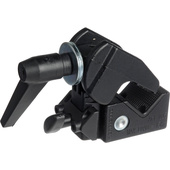 Lightweight cast alloy
Holds just about anything
Mount on any tube 13 - 55 mm
Jaw Opening of 1.3 - 5.3  cm
Stud not included
Usually ships in 16 - 21 working days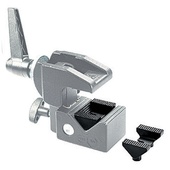 Wedge insert for Super Clamp
Increases gripping strength and stability on flat surfaces
Made of technopolymer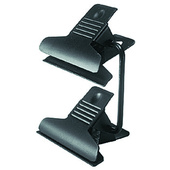 Versatile small and lightweight double clip
Useful to hold reflector cards, gobo, gels in front of lights
Total length is 11.4 cm
Weighs 80 g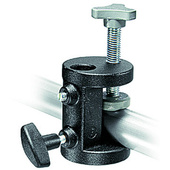 Professional, compact standard mini clamp
Designed from hard wearing aluminium alloy
Versatile enough for studio or location work
Comes with a standard 16 mm socket
Can clamp on tubes up to 35 mm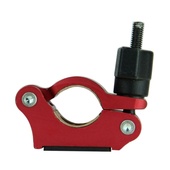 A clamp designed for the Fig Rig with 1/4 inch and 3/8 inch screws.
In stock with NZ supplier
Usually ships in 1 - 2 working days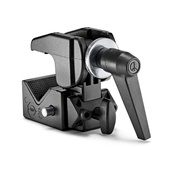 Extra-durable aluminium Super Clamp
Anchors 360o cameras to cylinders or flat objects
Supports up to 15kg
Holds 360 degrees cameras firmly in place without losing its grip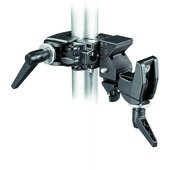 Set of two super clamps fastened together at fixed right angles.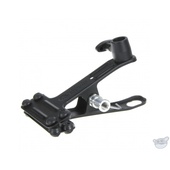 A multi-purpose clamp that can grip 40mm to 5mm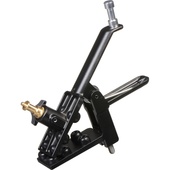 Replaces #2970
Lightweight
Adjustable jaws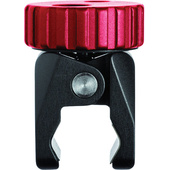 Load Capacity: 2 kg
Mounts Gear with 1/4" or 3/8" Threads
Small, versatile clamp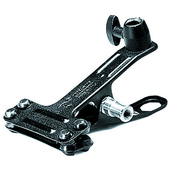 A multi-purpose clamp that cam grip 35mm to 5mm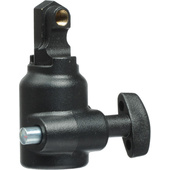 Provides an additional 16mm socket to a super clamp.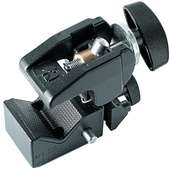 Has the ability to quickly release its jaws without loosening the lock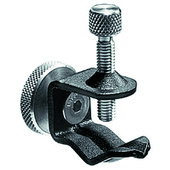 A versatile clamp that will can be used to grip and round tube