Compact & Field Mixers
Categories
---
Narrow Results
---
STOCK
---
PRICE
---
BRANDS
---
FILTER RESULTS
---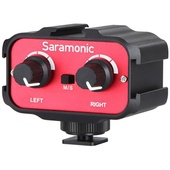 Combine Two Mics to One Stereo Output
Sum a Stereo Input to a Mono Output
3.5mm (1/8") Mono and Stereo Inputs
3.5mm (1/8") Stereo Output
Left and Right Trim Controls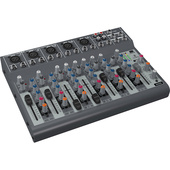 Premium 10-Input 2-Bus Mixer with Battery power option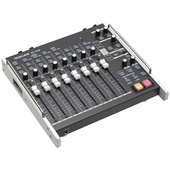 Eight 100 mm faders
Transport control functions
Return signal monitoring
Built-in microphone
Four shortcut buttons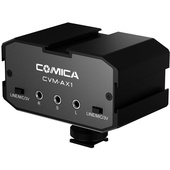 Record High-Quality Audio on DSLR
3.5mm Mic/Line Inputs, Left/Right/Stereo
Two Volume Knobs, Plug-In Power
Headphone Jack for Real-Time Monitoring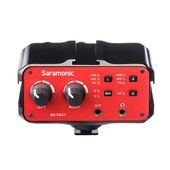 Two mono 1/8″ (3.5 mm) mini-Jack inputs
Two balanced XLR inputs.
Two 1/4″ (6.35mm) mono standard inputs
Stereo 1/8″ (3.5 mm) mini-Jack input
One Stereo 1/8″ (3.5 mm) output jack
Usually Ships in 2 - 3 Weeks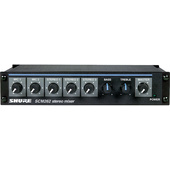 F/ Sound Reinforcement
Compact Design
2 XLR Mic Inputs
3 RCA Stereo Inputs
Stereo 1/4" Outputs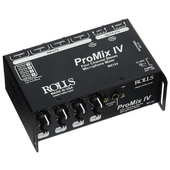 4-Channel Microphone SubMixer
XLR I/O Connectors
Individual Level Control
Portable Battery Powered
Includes Adapter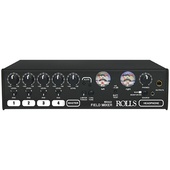 4 Balanced XLR Inputs
2 Transformer-Balanced XLR Outputs
Main and Backup Battery Compartments
Switchable 100 Hz Low Cut Filters
A Built-In Limiter with Variable Threshold Control
Availability on Request
.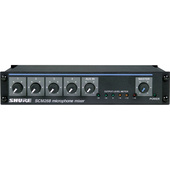 F/ Sound Reinforcement
Rack-Mountable
Compact Design
4 XLR Mic Inputs
4 RCA Inputs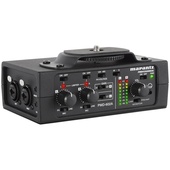 2 x XLR Combo Inputs, Mic or Line Level
12V or 48V Phantom Power
1/8" Stereo Line Input
Limiter Function
Line Output with Level Control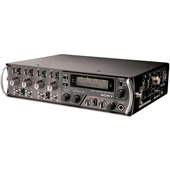 24 Bit Convertors
32 Bit Processing
4 Balanced XLR Inputs
Flexible Monitoring
48kHz & 96kHz Sampling Frequencies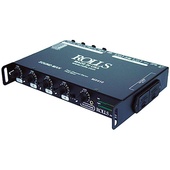 Metal Housing
XLR I/O
Mic/Line Switchable Outputs
Phantom Power
Individual Level Controls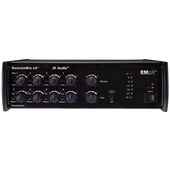 Four XLR microphone jacks, Individually switchable 48V phantom power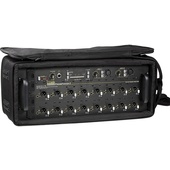 For Use in Press Conference Situations
2 x Mic/Line Inputs, with Gain Control
16 x Mic/Line Outputs, Switchable
Transformer-Isolated Outputs
Headphone Monitoring, Adjustable Volume
Availability on Request
.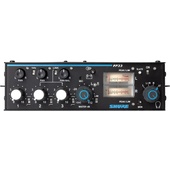 Designed for Remote Production/Recording.
3 Mic/Line Level XLR Inputs.
Stereo XLR Outputs.
1/8" Stereo Tape Output.
1/8" Stereo Monitor Input.