Adhesive Mounts & Suction Cups
FILTER
Narrow Results
---
STOCK
FILTER
---
PRICE
---
BRANDS
---
FILTER RESULTS
---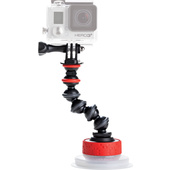 Mounts your action camera on flat, non-porous surfaces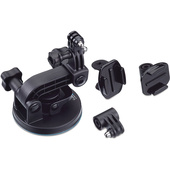 Compatible with All GoPro Camera Models
Works on Cars, Boats, Motorcycles & More
Adjustable Arms for Compact Mounting
Mount Proven at Speeds of 150+ mph
Includes Standard & Quick Release Bases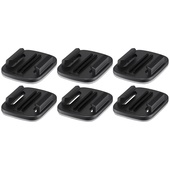 Adhesive Supports for Base Adapters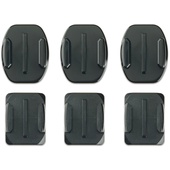 Attach your GoPro to flat and curved surfaces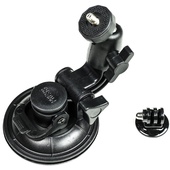 Attach your GoPro camera with this industrial strength suction cup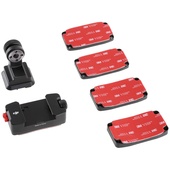 Mount the Osmo Gimbal Camera on a Helmet
Use the Camera Hands-Free
Compatible with Osmo and Osmo+
Osmo Gimbal Extension Required for Power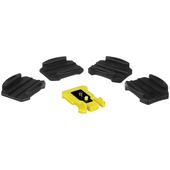 Compatible with Sony HDR-AS10 & HDR-AS15
Compatible with HDR-AS100V & HDR-AS30V
Mount to Both Flat & Curved Surfaces
Industrial Strength Adhesive Mounts
Works on Helmets, Skateboards, Etc.
In stock with supplier
Usually Ships in 2 - 3 Weeks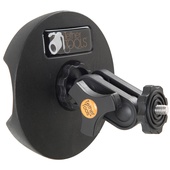 Adhere to smooth and lightly textured surfaces including drywall, painted walls, veneer, glass etc, Holds up to 680g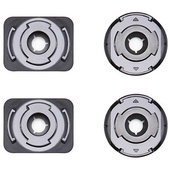 Mount Your Osmo Action
2 x Flat Adhesive Mounts
2 x Curved Adhesive Mounts
Works on Flat or Curved Surfaces
For Bikes, Helmets, Skateboards, More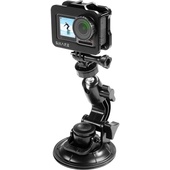 Protective Cage/Optimal Heat Dissipation.
Tilt and Swivel-Adjustable Suction Cup.
Shoe Mount on Top and Side.
Two 1/4"-20 Threaded Holes on the Side.
1/4"-20 Threaded Hole on the Bottom.
Usually ships in 11 - 16 working days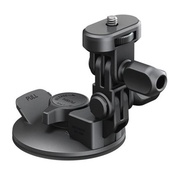 The powerful suction cup securely attaches the camera
Usually ships in 2 - 3 weeks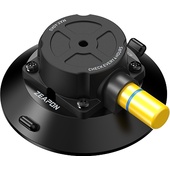 40kg Super Strong Suction Force
Great adaptability to a variety of challenging shooting scenes
Blade sealing design 48-Hour strong attachment guaranteed
Premium rubber material seamless attachment & detachment
Usually Ships in 4 - 6 Weeks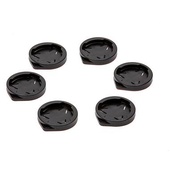 Lightform LFC Bases (3 Pairs)
Mount LFC Kit to three projectors.