Audio Technica ATR2USB (3.5 mm) to USB Audio Adapter
Product #12367 | SKU ATR2USB
(based on 1 rating)
Thanks for your rating!
---
---
Audio Technica ATR2USB (3.5 mm) to USB Audio Adapter
Product #12367 | SKU ATR2USB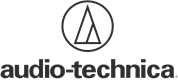 ---
---
Product Features
16 bit, 44.1 kHz/48 kHz Sample Rate
USB 2.0 Full Speed Operation
LED Light Indicators
Mute Button & Volume Control
Plug-in Power for Mics That Need Power
Customer Reviews
(based on 1 rating)
Thanks for your rating!
Product Details
Product: #12367
SKU: ATR2USB
---
Overview
The ATR2USB 3.5 mm to USB Audio Adapter from Audio-Technica converts any headphone, microphone or headset with a 3.5 mm plug into a USB compatible device. This adapter is equipped with microphone and headphone inputs, a mute button and volume control. It features USB 2.0 full speed operation and provides plug-in power for microphones that need power.
Key Features
The Audio Adapter features one 3.5 mm headphone jack for connecting your headphones to the device. It also has one 3.5 mm microphone jack to connect a standard microphone with 3.5 mm connector to the adapter for quality recording or communication.
With USB 2.0 interface, it provides high-speed operation with 16 bit, 44.1 kHz/48 kHz sample rate for High Definition Audio.
The adapter features a Rotary Volume Control that is used to adjust headphone volume moreover, a Mute Button is used to silence microphone audio.1
The adapter provides plug-in power for microphones that need power.
The Mute Light illuminates red when the microphone is muted. Moreover, the USB Light illuminates green when properly connected to a powered computer USB port and also when the microphone is un-muted.
It is compatible with Windows 2000, XP, Vista, 7 and Mac OSX.2,3
1 Volume remains at the level that was set during the previous operation
2 Windows Operating Systems: From the Control Panel, open Sounds and Audio Devices. In the Audio tab, select ATR2USB from the drop-down menus for Sound playback and Sound recording
3 Macintosh OSX Operating Systems: In System Preferences, open the Sound Preference window. Select ATR2USB from both the Input and Output tabs
Specifications
| | |
| --- | --- |
| Frequency Response | 20 Hz to 20 kHz (±1 dB) |
| S/N Ratio | >70 dB |
| Operational Voltage Range | USB 5V |
| USB | USB-B type, 2.0 full-speed, backwards compatible with USB 1.0/USB 1.1 |
| Bit Depth | 16 Bit |
| Sampling Rate | 44.1 kHz/ 48 kHz |
| Output Power | Headphone: 13 mW at 16 Ohms |
| Headphone Connector | 3.5 mm |
| Microphone Input | 3.5 mm |
| Compatibility | Win 2000/ Win XP/ Vista/ Win 7 and Mac OSX without additional driver |