Core SWX 20" XP Powertap Cable for C300
Product #11075 | SKU XP-DV-C300/20
Usually ships in 1 - 2 weeks
(no ratings yet)
Thanks for your rating!
---
---
Core SWX 20" XP Powertap Cable for C300
Product #11075 | SKU XP-DV-C300/20
Usually ships in 1 - 2 weeks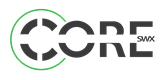 ---
---
20" (51cm) Power Tap Cable for the Canon C300
Customer Reviews
(no ratings yet)
Thanks for your rating!
Email me when stock arrives
Product Details
Product: #11075
SKU: XP-DV-C300/20
---
Overview
The new XP model DV/HDV cables are the most versatile cables on the market. The XP model cables can be used with a Switronix accessory or used solo with a PRO-X series lithium-ion battery product. The cables features a regulated DC connector for the Canon C300, with an increased amperage allottment. Also includes both red and green LED indication to display status of battery power, and an unregulated powertap for accessories.
Technical Specifications:
Input: DC 11-17v
Output for camera: DC7.9v, 4A
Output for P-tap: DC 11-17v, unregulated
Green LED indication: power input
Red LED indication: camera power output
Length: 20"