Core SWX Fleet Micro Digital Quad Charger for V-Mount Batteries
Product #55924 | SKU FLEET-QM4S
(no ratings yet)
Thanks for your rating!
---
---
Core SWX Fleet Micro Digital Quad Charger for V-Mount Batteries
Product #55924 | SKU FLEET-QM4S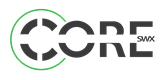 ---
---
Offer a complete battery management system for your battery "Fleet," including an on-board LCD to monitor the battery packs' smart battery data.
Customer Reviews
(no ratings yet)
Thanks for your rating!
Product Details
Product: #55924
SKU: FLEET-QM4S
---
Overview
Featuring four independent charge bays, the Core SWX Fleet Micro Digital Quad Charger for V-Mount Batteries is capable of simultaneously charging four batteries at 3A each. This means that four 98Wh batteries can be charged in under 2.5 hours. The on-board LCD display screen allows you to easily monitor your battery's smart battery data without needing to connect to a computer. The micro-USB connector allows for firmware updates and for connection to a PC.
The built-in Battery Management Test mode allows the charger to determine battery health and recharge performance. Activating the SafeFly mode forces the charger to discharge or charge connected batteries to a 30% charge level to meet air travel and shipping requirements. While plugged into an AC power source the Fleet Micro 3A Quad Charger can either charge batteries or be used as a camera power supply via the built-in 4-pin XLR. In the absence of AC power, you can use the charger to feed the 4-pin XLR from connected batteries providing unregulated power. The housing is made of aluminium, providing for a robust build.
Key Features
Four independent V-mount charge bays
Simultaneous charging
Approximately 2.5-hour charge time for four 98Wh batteries
90-240 VAC worldwide compatible input voltage
Compatible with batteries from RED, Anton Bauer, and others in addition to CoreSWX
The four-line LCD display screen enables monitoring battery information from the charger
Hypercine mode allows you to mount up to four batteries to provide unregulated 12 to 16.8 VDC from the charger's 4-pin XLR, without connecting to an AC power supply
In Hypercine mode the charger's LCD reports back available capacity as well as remaining runtime
Aluminium build
Compatible Charging
We wanted to make sure this charger will work for everyone and anyone. The Fleet Micro series is the most cross-compatible charging product in the industry. Able to address not only Core SWX battery packs but those offered by RED, Anton/Bauer, and many more, this unit will certainly be an integral part in your equipment inventory.
With this additional charge compatibility, it provides piece of mind that whether you're on location with multiple crews, charging legacy packs, or your rental Fleet, the Fleet Micro has you covered.
Fleet Rapid Charging
With a 15A, work horse of a power supply, the charger will charge your packs faster than any other in the industry today. Charging simultaneously at 3A per channel, the Fleet Micro series will charge up to four 98wh packs in under 2.5hrs.
Battery Management Test Mode
Besides being the fastest battery charger in the industry today, the charger offers a TEST mode to determine battery health and recharge performance. The Test mode function which performs full charge-discharge-full charge routine, will identify the capacity of the battery and indicate any performance issues, such as low battery voltage indicating a shorted cell or a cell imbalance condition. This gives you piece of mind, and confidence that the packs you are going out on a shoot with are going to perform as expected.
SafeFly Mode
Transportation of and travel with Lithium-Ion battery packs is a concern of everyone nowadays. Fleet Micro chargers have a function which will either charge or discharge all connected packs or a selected pack, based on the battery packs state-of-charge(SOC), to 30% SOC. We aptly named this function "SafeFly:' The 30% SOC level is to meet regulatory requirements for safe Lithium Ion battery pack air transport. The great thing about this feature is that it 's fully automated.
Set an individual pack or all packs to SafeFly, come back a few hours later, and the pack(s) are ready to be shipped via Air. This will do away with having you or your assistant manually discharge your packs on a piece or multiple pieces of equipment.
USB Connectivity
The reason for the inclusion of the mini USB on the rear of the unit is simple, it allows you to have more control over your charger. We will have a PC application out (late 2017) which will allow you to monitor, spreadsheet and manage your battery fleet on your computer. In addition, firmware updates will be a breeze, as the USB port will allow you to receive and update your charge firmware in a flash!
Power Supply Mode
The Micro series includes a 90w DC 4-pin XLR power supply to power most cameras. In addition to the on-board power supply, the charger doubles as a battery bank when in "Hypercine" power supply mode (unregulated 12v-16.8v DC). The charger parallels all the on-board battery packs to provide continuous power, and the charger's LCD reports back available capacity as well as remaining runtime based on current draw.
With the optional "Hypercine module (available late 2017)", the charger provides both unregulated 12v-16.8v 4-pin XLR, as well as 28v regulated 3-pin XLR DC outputs.
Specifications
Quick Charge Current
3 A Simultaneous
Discharge Current
Up to 2 A per channel
Power
Input: 90 to 240 VAC, 50/60 Hz
Output: 12 VDC 90 W
Dimensions
23.11 x 8.51 x 30.91 cm
Weight
2.3 kg