Eclipse Tools Apple Products Repair Kit
Product #36671 | SKU SD-9326M
In stock with supplier
Usually ships in 2 - 3 weeks
(no ratings yet)
Thanks for your rating!
---
---
Eclipse Tools Apple Products Repair Kit
Product #36671 | SKU SD-9326M
In stock with supplier
Usually ships in 2 - 3 weeks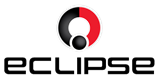 ---
---
Product Features
For Apple Products, iPhone, iPad
30 Precision Screw Bits
Ergonomic Handle with Extension Bar
Phillips, Slotted, Pentalobe Bits
Torx, Hex, Pozidriv Bits
Customer Reviews
(no ratings yet)
Thanks for your rating!
Email me when stock arrives
Product Details
Product: #36671
SKU: SD-9326M
---
Overview
Ideal for working with most brands of smartphones, video game consoles, notebooks, and other electronics, the Eclipse Tools Apple Products Repair Kit contains a comprehensive set of bits and tools that are needed for performing disassembly and repair work. The precision screwdriver bits are made of hard, durable, and corrosion-resistant steel alloy. They come in a variety of shapes and sizes and can be easily interchanged and installed onto the ergonomic handle with extension bar. To lift a loose touchscreen or back panel without scratching, you can use the supplied suction cup. Also included are a SIM tray ejection needle, two tweezers, a spudger, solder aid tool, prying paddle, and two levers for opening cases. The components of the tool kit are arranged in a lockable, clear front plastic clamshell case for easy storage and carrying.
Key Features
Components

Hard, durable, and corrosion-resistant steel alloy
Phillips bit: #000, #00, #0, #1
Slotted bit: SL2, SL2.5, SL3, SL4
Torx bits: T4, T5, T6, T8, T10, T15, T20
Pentalobe bit: P2, P5, P6
Hex bits : H0.7, H1.5, H2, H3mm
Tri-wing: TRI1, TRI0, TRI00
Triangle: TA2
Pozidriv: PZ0, PZ1
Spanner head: 2.6
Pentalobe: P2, P5, P6
SIM tray ejection needle
Handle with extension bar
Suction cup
Two POM opening levers
Lockable clamshell case
Prying paddle
Reverse action tweezers
Double end metal spudger
Regular tweezers
Solder aid tool
Specifications
Material
Bits: steel alloy
Opening levers: polyoxymethylene (POM)
Dimensions
POM lever 1: 3.3" (84.4 mm)
POM lever 2: 3.5" (88.7 mm)
Suction cup: 1.4" (36 mm)
Prying paddle: 1.2 x 1.2 x 1.2" (30.5 x 30.5 x 30.5 mm)
Case: 8.9 x 4.9 x 1.9" (135 x 94 x 30 mm)