Gary Fong Lightsphere Collapsible Fashion & Commercial Lighting Kit
Product #37571 | SKU LSC-SM-FC
Usually ships in 1 - 2 weeks
(no ratings yet)
Thanks for your rating!
---
---
Gary Fong Lightsphere Collapsible Fashion & Commercial Lighting Kit
Product #37571 | SKU LSC-SM-FC
Usually ships in 1 - 2 weeks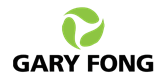 ---
---
For Most Shoe-Mounted Flashes, Speed Snoot with PowerGrid, WhiteDome
Customer Reviews
(no ratings yet)
Thanks for your rating!
Email me when stock arrives
Product Details
Product: #37571
SKU: LSC-SM-FC
---
Overview
The Lightsphere Collapsible Fashion & Commercial Lighting Kit from Gary Fong includes the Lightsphere Collapsible with Speed Mount, a Speed Snoot with PowerGrid, a WhiteDome, an AmberDome, a GrayDome, a coloured gel kit, an instructional DVD, and a gear bag. This kit is designed to help get you started with modifying the light from an on-camera shoe-mounted flash unit.
The fashion and commercial kit includes the Lightsphere Collapsible for general diffusion of your flash. It also features the Speed Snoot for limiting the spread of light from your flash. Both of these utilise the Speed Mount for quickly attaching and removing accessories via hook-and-loop fasteners. The Lightsphere can also have any of the included domes attached to it.
The WhiteDome provides general diffusion of your light source while the AmberDome provides a warming effect in addition to the general softening of your light source. Additionally, the included GrayDome can be used for colour correction. By including the GrayDome in your shot you can use it to balance colour in a photo-editing application.
The coloured gel kit for the Lightsphere Collapsible features 4 colours: red, green, amber, and blue. Each of these will provide a different look or to provide colour balance to the ambient light. Also included in this kit are an instructional DVD featuring tips on using the Lightsphere and a gear bag for carrying your flash modification accessories.