Korg: Effects
FILTER
Narrow Results
---
PRICE
---
FILTER RESULTS
---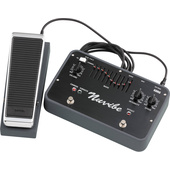 Modulation-Type Effect Floor Pedal
Faithfull Recreation of Original
Sliders for Creating Custom LFOs
Includes Expression Pedal
Battery or AC Powered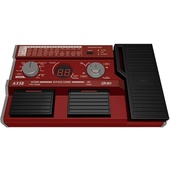 58 types of "REMS" modeling effect variations, with up to six simultaneous effects (including noise reduction) plus a volume pedal.
16 drive/amp types and 10 cabinet types that simulate the sound of some of the most sought-after amps.
A wide range of effects with quality that rivals dedicated units.
Full parameter editing of all effects in four effect categories (pre-effect, drive/amp, modulation, delay/reverb).
An expression pedal that you can use to control volume, wah, or nearly any effect parameter, giving you a virtually limitless range of expressive potential.
80 programs at your beck and call, with 40 presets and 40 user sound programs that can contain your favorite effect settings.
Built-in auto chromatic tuner.