LaCie 2TB Rugged Mini Portable USB3.0 Hard Drive
Product #17312 | SKU 9000298
(no ratings yet)
Thanks for your rating!
---
---
LaCie 2TB Rugged Mini Portable USB3.0 Hard Drive
Product #17312 | SKU 9000298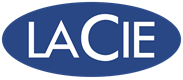 ---
---
Product Features
USB 3.0 Interface
5400 rpm Speed
Transfer Rate Up to 130 MB/s
47.2" Maximum Drop Height
LaCie Private-Public Software
Customer Reviews
(no ratings yet)
Thanks for your rating!
Product Details
Product: #17312
SKU: 9000298
---
Overview
The LaCie Rugged Mini Portable Hard Drive provides 2TB of space for storing your data. In addition, the drive, as its name suggests, has a hard-boiled design that can stand up to the hazards of daily living. In fact, this drive can take a fall from up to 47.2" (non-operating mode) without harm to the drive or your information. The Rugged Mini is also pressure-resistant and rain-resistant as well. However, the familiar orange trim probably already told you that.
Being tough is one thing, but the Rugged Mini is also a true performer. The drive features a USB 3.0 interface - which is also USB 2.0 compliant - and a transfer rate of up to 5Gb/s. When it comes to RPMs, the drive functions at 5400 rotations per minute. Beyond speed, the Rugged Mini has security on its agenda. The LaCie Private-Public software that comes built-into the drive ensures that you can keep private files private with the help of a password protected section of the drive. Additional features like Automatic Backup and 10GB of free storage on Wuala's Online Storage also give you peace-of-mind when it comes to your data.
Key Features
The Smallest Member of the Rugged Family
* With its iconic orange design and secure form factor, the Rugged has been one of our most popular hard drives. With the Rugged Mini, we've shrunk the Rugged, and added tons of new features, making it a solid investment for on-the-go data transport
Maximum Reliability
* The LaCie Rugged Mini Hard Disk shares features with our popular Rugged Hard Disk, like shock resistance, drop resistance, and a rubber sleeve for added protection. But with the Rugged Mini, we've gone a step further: it's also rain-resistant, and pressure-resistant-you can drive over it with a 1-ton car, and it still works! Its small size makes it perfect to take with you wherever you go, and its Rugged exterior provides protection against accidental drops, shock, or pressure
The Speed of USB 3.0
* With the Rugged Mini, you've got the speed of USB 3.0, and full backward compatibility with USB 2.0, meaning that you can use it on almost any computer. You can transfer a 700MB video file in less than 7 seconds with USB 3.0, compared to 25 seconds with USB 2.0. Additionally, you can use the LaCie Mac USB 3.0 Driver to improve data transfer speed on your Mac (up to a 30% performance increase compared to FireWire 800)
LaCie Private-Public
* The Rugged Mini doesn't just keep your data safe from external forces-it also protects against intrusion. With secure password protection software built-in, it's easy to make sure that your files are secure and protected, no matter where you go. You can even use access your password-protected files using any computer, ensuring complete data mobility-and complete data safety
Automatic Backup
* Easy setup and automatic worry-free backup for both PC and Mac computers
Password Protection
* With LaCie Private-Public software built-in, it's easy to make sure that your files are secure and protected, no matter where you go
Secure Online Storage
* 10GB of Wuala Online Storage included for one year to securely store and share your data online
40% Energy Savings
* Automatic Eco mode lowers the power consumption by up to 40% when not in use, increasing the battery life of your notebook or laptop
Maximum Drop Height
* 1.2m / 47.2 in non-operating mode (dropping is not recommended in operating mode)
Specifications
Storage Capacity
2 TB
Connection Interface
1 x USB 3.0 (USB Micro-B)
Maximum Read Speed
130 MB/s
Internal Drive
Type
Hard Disk Drive
Rotational Speed
5400 rpm
External Enclosure
Bus Power
USB
Dimensions (L x W x H)
5.3 x 3.4 x 0.7" / 13.5 x 8.6 x 1.9 cm
Weight
0.2 kg