LaCie 4TB Rugged USB 3.0 Type-C External Hard Drive
Product #41495 | SKU STFR4000800
(based on 5 ratings)
Thanks for your rating!
---
---
LaCie 4TB Rugged USB 3.0 Type-C External Hard Drive
Product #41495 | SKU STFR4000800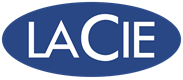 ---
---
Product Features
USB Type-C interface
USB 3.0 adapter compatible with Windows and Mac
Drop-resistant up to 1.2 m
Crush-resistant up to 1000 kg
Encryption available
Customer Reviews
(based on 5 ratings)
Thanks for your rating!
Product Details
Product: #41495
SKU: STFR4000800
---
Overview
The 4TB Rugged USB 3.0 Type-C External Hard Drive from LaCie combines weathered durability with USB 3.0 Type-C technology that delivers data transfer speeds of up to 130 MB/s. This drive has been tested with a drop resistance of 1.2 m, the crush resistance of a 1000 kg car, and water resistance in the rain, all of which will help Windows and Mac users keep their data safe in the event of a mishap. When combined with the Rugged's storage capacity of 4TB, you'll have plenty of room for a variety of files, such as movies, photos, music, and documents. Additionally, this drive can be used as a digital shuttle to transport footage from set to a post-production facility, as well store large Adobe Lightroom libraries.
This LaCie Rugged features a 5 Gb/s USB 3.0 interface, which is also known as USB 3.1 Gen 1. While it has been built with a reversible USB Type-C connector, meaning that the included USB Type-C cable can be inserted either right-side up or upside down, it is also compatible with USB 2.0 at speeds up to 480 Mb/s, while the included USB Type-C to Type-A cable allows compatibility with systems equipped with USB Type-A ports. The drive is bus powered through its USB cable, meaning that no other external power sources are required for operation, and protection is provided by a limited 2-year warranty.
Key Features
USB Type-C interface for next-generation systems
The included USB 3.0 adapter works with Windows and Mac
Bus powered for mobile workflows
Drop-resistant up to 1.2 m
Crush-resistant up to 1000 kg
Water-resistant to rain
Unauthorized access resistance: encryption available
Specifications
Capacity
4 TB
Interface
USB 3.0 (USB 3.1 Gen 1); up to 5 Gb/s
Connector
USB Type-C
Data Transfer Rate
Up to 130 MB/s
Drop Resistance
1.2 m
System Requirements
Computer with a USB Type-C, USB 3.0, or USB 2.0 port
Windows 7 or later / Mac OS X 10.5 and later
Minimum free disk space: 600 MB recommended
Dimensions
26.010 x 86.004 x 135.103 mm
Weight
0.400 kg