PolarPro Osmo Action Cinema Series Vivid Collection 5-Pack
Product #75628 | SKU OAC-CS-VIV5PK
Usually ships in 4 - 6 Weeks
(no ratings yet)
Thanks for your rating!
---
---
PolarPro Osmo Action Cinema Series Vivid Collection 5-Pack
Product #75628 | SKU OAC-CS-VIV5PK
Usually ships in 4 - 6 Weeks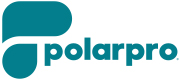 ---
---
Product Features
Precisely Engineered for DJI Osmo Action
Cinema Series Glass
Combination ND/Polariser Filters
Magnetic HotSwap Filter System
Machined Aluminium Frame
Customer Reviews
(no ratings yet)
Thanks for your rating!
Email me when stock arrives
Product Details
Product: #75628
SKU: OAC-CS-VIV5PK
---
Overview
The PolarPro Cinema Series Shutter Filter Collection 5-Pack for DJI Osmo Action is made from PolarPro Cinema Series glass with a machined aluminium frame. Each included filter features the magnetic HotSwap system that allows you to easily remove or swap out the filter for another, without unthreading the base from your Osmo Action. The combination ND4/PL filter requires a 2-stop exposure compensation, the ND8/PL requires a 3-stop compensation, the ND16/PL requires a 4-stop compensation, the ND32/PL requires a 5-stop compensation, and the ND64/PL requires 6 stops of compensation. This allows you a choice in adjusting your iris settings. Each filter is splashproof and has 16 layers of coatings that provide protection from reflections, scratches, as well as water and oil droplets.
Key Features:
The circular polariser rotates to reduce glare and enhance colour and contrast/saturation and will not interfere with autofocus or cause unpredictable darkening of your image as can happen with linear polarisers
The circular polariser itself requires a 1.6-stop compensation, and the combination ND4 adds only 0.4 stops for a total of 2 stops of exposure compensation; likewise, the ND8/PL requires only 3 stops of exposure compensation, the ND16/PL combination requires 4 stops of exposure compensation, the ND32/PL combination requires 5 stops of exposure compensation, and the ND64/PL combination requires 6 stops of exposure compensation
Magnetic HotSwap system replaces stock UV filter and allows you to quickly remove or change the filter without unthreading the base
Cinema Series glass features low refractive index, colour neutrality, and perfect target transmission
Each filter features optical, hydrophobic, and scratch-resistant coatings for optical performance, resistance to oil and water, as well as scratch protection
Redesigned magnetic filter case with easier filter access and visibility
Specifications
Exposure Compensation
ND4/PL: 2-Stop
ND8/PL: 3-Stop
ND16/PL: 4-Stop
ND32/PL: 5-Stop
ND64/PL: 6-Stop
Dimensions
Each Filter
Circumference: 3.73" / 9.47 cm
Thickness: 0.25" / 0.64 cm
Weight
Each Filter: 0.18 oz / 5.00 g
Mounting Base: 0.18 oz / 5.00 g