Nikon DK-17C plus 2.0 Diopter Correction Lens
Product #5758 | SKU FAF06301
Special Order
Enquire for ETA
(no ratings yet)
Thanks for your rating!
---
---
Nikon DK-17C plus 2.0 Diopter Correction Lens
Product #5758 | SKU FAF06301
Special Order
Enquire for ETA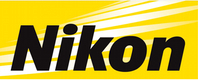 ---
---
For D3, D2 Series, D700 & F6 Cameras.
Customer Reviews
(no ratings yet)
Thanks for your rating!
Email me when stock arrives
Product Details
Product: #5758
SKU: FAF06301
---
Overview
The Nikon DK-17C +2.0 Correction Eyepiece is also known as a diopter - it functions in the same way a contact lens is used on your eye. Correction lenses provide near or far-sighted users a clear viewfinder image without the use of eyeglasses. It allows you to optimize your SLR viewfinder's sharpness in conjunction with your individual eyesight.
Optional Nikon eyepiece diopters allow you to optimize your SLR viewfinder's sharpness in conjunction with your individual eyesight. Nikon SLR cameras (without built-in adjustable eyepiece correction) have a base diopter value of minus one. Minus one is considered the optimum starting point for the majority of SLR users with normal vision. The combination of the camera's viewfinder components and a clear (standard) eyepiece form a virtual image of a subject on the camera's focusing screen that is the approximate equivalent of a viewing distance of one meter.
Each Nikon eyepiece diopter incorporates a numerical value, represented by a minus value (nearsighted) or a plus value (farsighted) number, enabling you to select the appropriate diopter for your vision and your camera model. The eyepiece's diopter value is, when combined with the viewfinders minus one value, the end-result value. No combination of the camera's base value of minus one and a given accessory diopter's value is required to arrive at the final desired value. In other words, if you require a diopter of plus 3, simply add a plus 3 diopter to your camera.
It is highly recommended to consult an eye professional to determine what strength diopter is correct for you. However, you can try different reading eyeglasses at your local pharmacy to get a "ballpark idea" of which one is right for you.
More information about Nikon Products: (Link to Nikon Website)