Uniden DFR7 Radar Detector

Product #40920
SKU DFR7NZ


(no ratings yet)

Thanks for your rating!
- show branch stock
---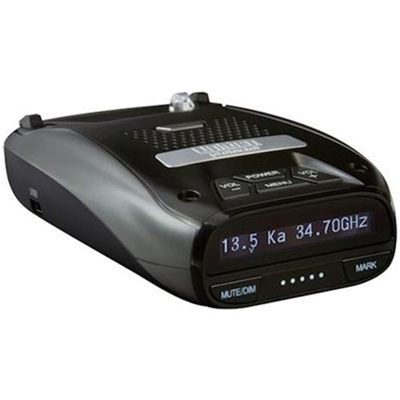 ---
Uniden DFR7 Radar Detector
Product #40920 | SKU DFR7NZ
|

(no ratings yet)

Thanks for your rating!
- show branch stock
---
360° Laser/L2/L3 Radar Detector
---
No matter what's lurking ahead or behind you, Uniden's FR7-NZ Radar Laser detectors protect you in both directions. They come preloaded with the NZ Pole and Red light Camera database for detection of these non-radar speed traps. Tuned for the NZ Redflex cameras they offer good detection around the 200-meter range. The quiet ride function enables a speed to be set below which you don't want activation; making city driving through areas that trigger K band false signals a quiet ride. The units also have full band segmentation splitting the K and the Ka SWB into 12 segments. This not only improves performance and reduces false alarms but enables us to fine tune the detector for the best performance in NZ
The DFR-7NZ top-of-the-line radar detector with built-in GPS features, is the best detector ever produced by Uniden. With the DFR-7NZ, you can mark geographical points where you commonly encounter radar transmissions. These can be school zones, red-light cameras, and places where police frequently monitor traffic
GPS Built-In
Redflex Digital Speed Camera Detection
Pre-installed with NZ Speed
Camera/Red Light Camera Database
360° Laser/L2/L3 Detection
X, K, Ka SuperWideband Detection
Advanced K Band Filter
Band On/Off Selection
Easy to read OLED display
Options - Frequency, Clock, Current speed, Compass, Altitude, Battery voltage
Quiet Ride - Mutes alert below your set speed
Anti-falsing GPS Auto Mute
Store up to 200 User Mark locations
Ultra-clear Voice Alert
8-Point Electronic Compass
VG2 Undetectable
Signal Strength Meter/Mute/Dim
City/Highway Modes
MAX Speed Warning System
Firmware updatable
Earphone jack for Motorcycle
Reviews
(no ratings yet)
Own or use this product?
Give it a quick rating:
Thanks for your rating!
Share your thoughts with other customers:
Write a review
Product:

Uniden DFR7 Radar Detector

Manufacturer:

Model:

DFR7NZ

SKU:

DFR7NZ

RM Product #:

40920