Brateck: Mounts & Brackets
Categories
---
Narrow Results
---
STOCK
---
PRICE
---
FILTER RESULTS
---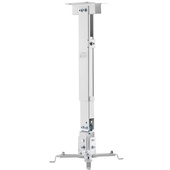 Tilt -15~+15.
Swivel -8~+8.
Adjustable height/length 430-650mm.
Cable management system.
Max capacity 20kg.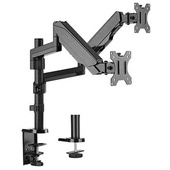 A gas spring perfectly counterbalances the weight of your monitor.
The free-tilting design provides for multiple monitor viewing angles.
360°swivel with a 360° Rotary VESA plate provides for maximum flexibility when using your computer at your office.
The VESA plate's detachability provides for an easy installation experience.
Cable management keeps everything organised.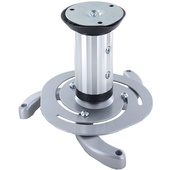 Projector bracket - ceiling mount
Pipe Length adj. 150mm
Tilt: ±150º, Swivel: 360º
3 prong universal mounting pattern
Load capacity: 10kgs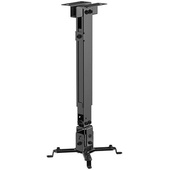 Tilt -15~+15
Swivel -8~+8
Adjustable height/length 430-650mm
Cable management system
Max capacity 20kg
In stock with supplier
Usually ships in 2 - 3 working days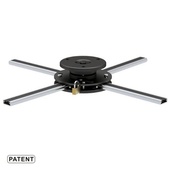 Aluminium and steel projector brackets
Viewing flexibility
Theft resistant design
Comes preassembled
In stock with supplier
Usually ships in 2 - 3 working days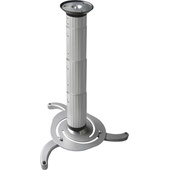 Offers flexible projector positioning with three support arms that can fit a wide range of mounting holes