SmallRig 1051 15mm Black Aluminium Alloy Rod 20cm (2 pcs)
Product #37164 | SKU 1051
(no ratings yet)
Thanks for your rating!
---
---
SmallRig 1051 15mm Black Aluminium Alloy Rod 20cm (2 pcs)
Product #37164 | SKU 1051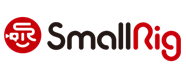 ---
---
Accessory rods for camera rigs, with inner M12 thread at ends.
Customer Reviews
(no ratings yet)
Thanks for your rating!
Product Details
Product: #37164
SKU: 1051
---
Overview
Aluminium Alloy Pair of 15mm Rods are useful and easy to extend various 15mm-compatible accessories to the camera rig.
The rods adopt highly reliable Aluminium alloy, they have good abradability and anti-causticity, and are more brighter and stronger than the original industry standard rods.
Net weight: ONLY 52/pcs Includes: 2x 20cm rod Material: Aluminium alloy