Lexar: CompactFlash Cards
FILTER
Narrow Results
---
STOCK
---
PRICE
---
FILTER RESULTS
---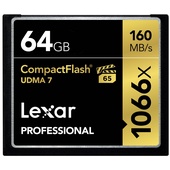 Features a 64GB storage capacity perfect for storing large files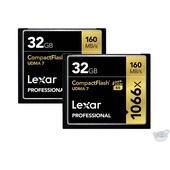 High-Performance CF with a 32GB Data Storage Capacity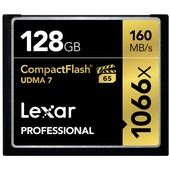 128GB Data Storage Capacity
1066x Speed Rating
Max. Read Speed 160 MB/s
Max. Write Speed 155 MB/s
Min. Write Speed 65 MB/s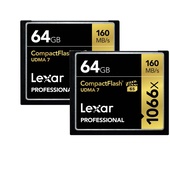 64GB Data Storage Capacity
1066x Speed Rating
Max. Read Speed 160 MB/s
Max. Write Speed 155 MB/s
Min. Write Speed 65 MB/s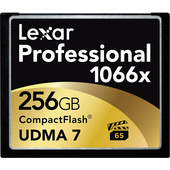 Quickly capture and transfer high-quality photos.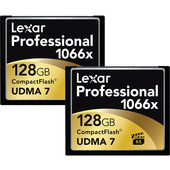 Read speeds of up to 160 MB/s and data write speeds of up to 155 MB/s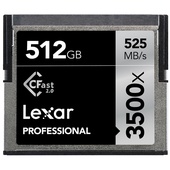 512GB Storage Capacity
CFast 2.0 Card Type
3500x Speed Rating
Max. Read Speed: 525 MB/s
Max. Write Speeds: 445 MB/s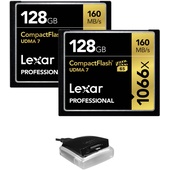 128GB Storage Capacity per Card.
Max Read Speed: 160 MB/s (CF Card).
Max Write Speed: 155 MB/s (CF Card).
Max Read Speed: 150 MB/s (Card Reader).
1 x Compact Flash Slot (UDMA 7).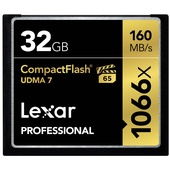 High-Performance CF with a 32GB Data Storage Capacity
Usually Ships in 4 - 6 Weeks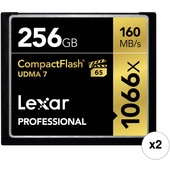 256GB Data Storage Capacity per Card
1066x Speed Rating
Max. Read Speed 160 MB/s
Max. Write Speed 155 MB/s
Min. Write Speed 65 MB/s