Rotolight Anova V2 Bicolor Ultra Wide LED EcoFlood
Product #12469 | SKU RL-AN2
Usually ships in 2 - 3 weeks
(no ratings yet)
Thanks for your rating!
---
---
Rotolight Anova V2 Bicolor Ultra Wide LED EcoFlood
Product #12469 | SKU RL-AN2
Usually ships in 2 - 3 weeks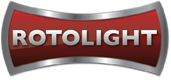 ---
---
Bi-color: 3,150 - 6,300K, 110 Degree Beam Angle, Wired DMX Control
Customer Reviews
(no ratings yet)
Thanks for your rating!
Email me when stock arrives
Product Details
Product: #12469
SKU: RL-AN2
---
Overview
The Anova V2 Bicolour Ultra Wide LED EcoFlood by Rotolight is a revolutionary LED flood light source with a host of features that will make it indispensible in the studio or on location for large or small productions. This Ultra Wide version expands the Standard Anova V2's beam angle to 110 degrees for large sets or for working in close quarters. Weighing 7.0 lb and measuring 17.3 x 19.4 x 4.2" the Anova V2 manages to output the impressive equivalent of 1,000W of tungsten light with colour temperatures variable from 3,150 - 6,300K. That kind of power requires sophisticated control so the Anova V2 provides wired DMX, Wi-Fi and back panel control options. There's even an optional iPhone / iPad App that allows you to sample the ambient light's colour and intensity and accurately reproduce it on site. You can then transmit the info anywhere in the world to match up multiple Anovas being used on location. A fader function allows you to control multiple lights and settings with transitions, wirelessly.
The Anova comes with a TVMP connector for 5/8" stud light stands as well as a 6 piece filter set that includes diffusion, minus green and cosmetic peach filters. Optional accessories include a louvre, barndoors, aluminium hard flight case, softbox, Fresnel attachment, reflectors and a T-Connector plate.
Key Features
**Bi-colour LED System **
Accurately reproduces white light from candlelight to full daylight in 10 degree steps with Real-Time display.
**High Output, Low Draw **
Up to 350% brighter that previous versions while using 93% less energy than a standard tungsten source.
**110 Degree Beam Angle **
Ultra wide output for large sets.
**Flicker Free **
The Anova V2 is flicker free up to 6,000 frames per second.
**Optional Magic Eye App **
Uses iPhone / iPad App to accurately sample both colour temperature and intensity and wirelessly transmit and recall settings with DMX-style fader control across the globe to Anova lights on location.
**V-Mount Battery Plate **
A V-Mount plate for battery operation is included.
**Wi-Fi and DMX **
Includes built-in Wi-Fi and wired DMX, allowing wireless remote control of brightness, colour temperature and system settings via iPhone or iPad.
**Tessalating Design **
Anova's unique design allows users to create a huge honeycomb array of Anovas for larger projects using optional T-Plate connectors and custom yokes.
Specifications
Rating

1,000W tungsten equivalent

Colour Range

Electronically adjustable: 3,150 - 6,300K (+/- 50K)

CRI

CRI: > 95
Skintone R15 CRI: 98

Beam Angle

110 Degrees

Dimming

Yes

Control

Local, DMX, or Wi-Fi Via Magic Eye App for iOS

Operating Voltage

110 - 240VAC
Battery sources via V-Mount

Power Consumption

38W at 5,600K @100% output

Mount

TVMP 5/8" (16 mm) stand mount

Photometrics

136 f/c / 1,467 lux @ 3.0' (0.9 m)
35 f/c / 375 lux @ 6.0' (1.8 m)
16 f/c / 172 lux @ 9.0' (2.7 m)

Dimensions

17.3 x 19.4 x 4.2" (44 x 49.3 x 10.7 cm)

Weight

5.5 lb (2.5 kg) Without yoke
7.0 lb (3.2 kg) With yoke