Behringer: Synthesizers & Samplers
FILTER
Narrow Results
---
STOCK
---
PRICE
---
FILTER RESULTS
---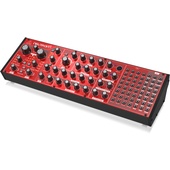 Dual 3340 VCOs
Multimode Filter
Two ADSR Envelopes
BBD Analog Delay
Overdrive Circuit
32-Input / 24-Output Patchbay Matrix
LFO with 5 Waveforms and MIDI Clock Sync
Onboard Noise Source
USB and 5-Pin DIN MIDI
Audio Input and Headphone Output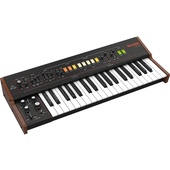 Authentic Recreation of the VP330+
37 Full-Sized Keys with Velocity
Authentic Vocoder, Human Voice, & String
32 Knobs, Faders, and Switches
Multistage Chorus via Analogue BBD Delay
In stock
Ships in 1 - 2 working days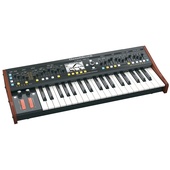 True analogue 6-Voice polyphonic synthesizer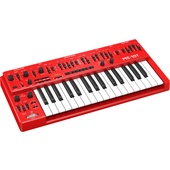 Recreation of the SH-101
32 Semi-Weighted Keys
Authentic 3340 Analogue Oscillator
Pure Analogue Signal Path (VCO, VCF, VCA)
57 Knobs, Faders, and Switches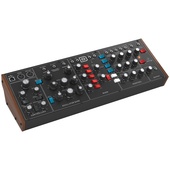 Authentic Layout and Sound
Semi-Modular Design with 14 Patch Points
Pure Analogue Signal Path
Three VCOs with Five Waveforms Each
Classic 24 dB Ladder-Style Filter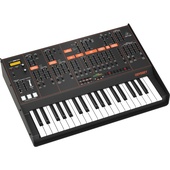 Authentic Recreation of the ARP Odyssey.
Mono/Duophonic with Dual Oscillators.
37 Semi-Weighted Keys, Vel & Aftertouch.
Pure Analogue Signal Path: VCO, VCF, VCA.
Three Filter Circuits (4023, 4035, 4075)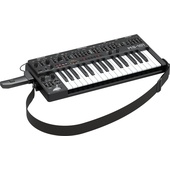 Recreation of the SH-101
32 Semi-Weighted Keys
Authentic 3340 Analogue Oscillator
Pure Analogue Signal Path (VCO, VCF, VCA)
57 Knobs, Faders, and Switches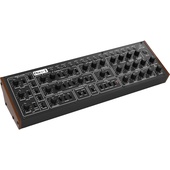 Pro-One-Styled 3340 VCO.
Switchable (HP/LP) 4-Pole Filter.
Eurorack Compatible 80 HP.
Analogue Signal Path (VCO, VCF, VCA, LFO)
7 x 8 I/O Matrix for Flexible Patching.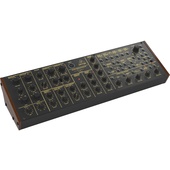 49 Full-Size Keys with Vel and AT.
Two Oscillators and Two LFOs per Voice.
Three ADSR Envelope Generators per Voice.
Four FX Engines.
8-Channel Modulation Matrix Including FX.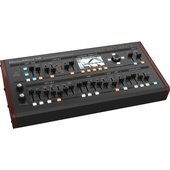 Two Oscillators and Two LFOs per Voice
Three ADSR Envelope Generators per Voice
Four FX Engines
8-Channel Modulation Matrix Including FX
19 Mod Sources and 130 Destinations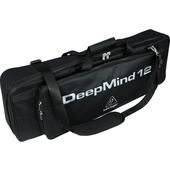 Multi-Layered Nylon Exterior
Water Resistant
Thick Interior Foam for Protection
Large Zippered Pocket for Accessories
Built-In Carry Handles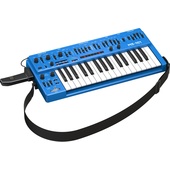 Recreation of the SH-101
32 Semi-Weighted Keys
Authentic 3340 Analogue Oscillator
Pure Analogue Signal Path (VCO, VCF, VCA)
57 Knobs, Faders, and Switches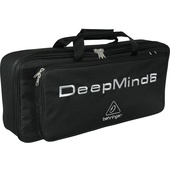 Water Resistant
Rugged Multi-Layer Nylon Material
Thick Interior Foam
Exterior Accessory Pocket
Zippered Closures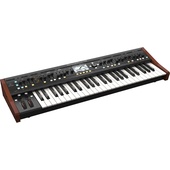 49 Full-Size Keys with Vel and AT
Two Oscillators and Two LFOs per Voice
Three ADSR Envelope Generators per Voice
Four FX Engines
8-Channel Modulation Matrix Including FX